As a business owner, the revenue you generate from your business determines how long you can continue providing gym services to your members. If your gym is not making enough, you might be forced to close. Conversely, if your business is thriving then you can stay open for as long as you would like.
Strategies that can boost gym revenue
The main question that may come to your mind is, How can your gym business grow and boost sales? Well, the simple answer to that is by,
Retaining your existing members, and

Marketing your gym to attract new members
Other than gym membership sales, you can use the following strategies to boost your revenue.
Offer Premium Memberships
Are you offering different pricing and membership options? If not, we would suggest you start offering tiered memberships. Rather than offering the same price to everyone, you can give different membership offers according to the pricing.
You can make categories according to your members' preferences, such as Basic, Basic Plus, Club VIP. Your offerings can vary according to the category of membership, such as:
Basic members: The members who visit occasionally and just require some basic equipment and training at your gym.

Basic Plus members: The members who come regularly and would prefer using the more advanced equipment. They may also join coaching classes if they require it.

Club VIP members: The members who are classified as the best members for your gym. Other than coaching classes, you can provide them with customized diet plans.
Creating different categories makes it easier for you to target promotions more effectively toward your members. You have an idea this way about the members who need to be further targeted so that they may consider the Club VIP plan.
Sell branded equipment and apparel
Selling branded apparel or gym equipment is a great way to increase your revenue. Selling gym merchandise adds another revenue stream to your business. You do not need a huge amount of investment or space to create a merchandise shop in your gym, you can start small and then go from there.
Stocking basic workout equipment for your members to purchase, such as shorts, shirts, water bottles, bands, jump ropes, kettlebells, and workout bags is a great approach. You might also like to read more about selling branded equipment in our previous article, 10 reasons to sell gym merchandise at your fitness club.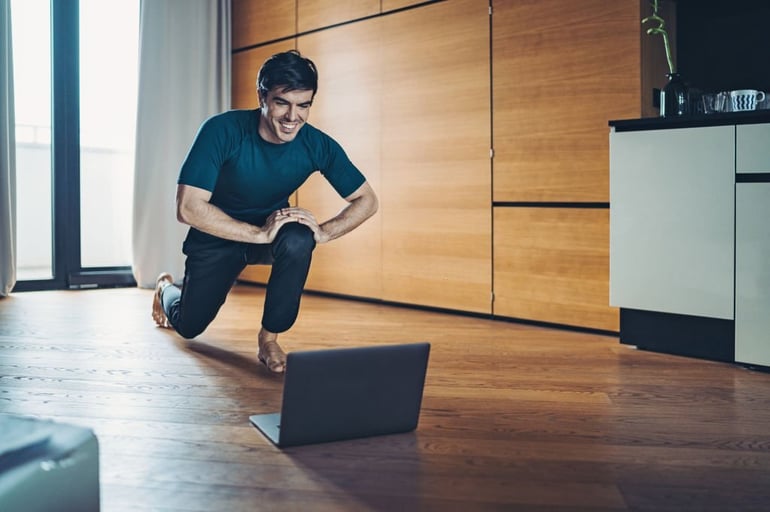 Offer Private Lessons
Offering Private or one-on-one training sessions to your members is another great way of generating revenue. You can offer your members a package for personal training sessions, such as personalized training sessions, videos, and plans. Private lessons usually cost more than going to a group session as it is targeting a specific member.
You may also provide your members with health coaches for an additional cost, especially for members already availing private lessons. This way you can offer nutritional plans alongside your exercise plans. Offering private lessons is a great way to generate revenue from your existing gym members.
Adapt to Hybrid mode
Hybrid mode includes training sessions both online and on-site. Offering classes online is an excellent alternative for people who are still a bit sceptical about joining sessions in person after the COVID outbreak. Online classes can be beneficial as they cut some of the costs that would normally occur in physical classes.
By switching to Hybrid mode you can offer virtual fitness classes and charge your members accordingly to the plan they select. You can also offer them virtual fitness workshops and health classes for extra charges. Adapting the Hybrid mode can also be a great revenue stream. You can read more on how hybrid mode is helpful for your business as well as your members in our previous article, Future of Fitness Industry post COVID-19 [For Gyms, Retailers & Distributors].
Offer Outdoor facilities
Offering digital means is a great way of attracting members but some members may prefer outdoor exercises as well. The best part is you don't even need to have a separate space for offering outdoor facilities, you can even conduct sessions in parks.
This is a great practice for both your members and your business. You can save immensely by offering outdoor gym facilities, as the utilities in your gym will not be used while your members are exercising outside. It will also benefit your members as they can have a change of environment.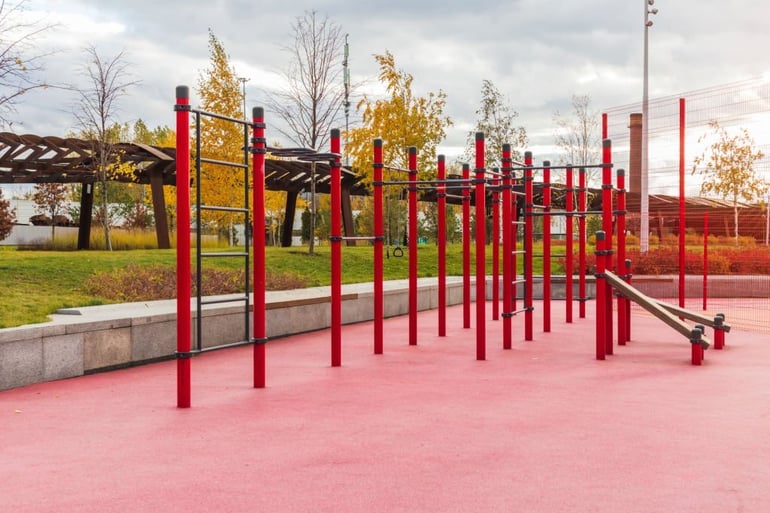 Offer Daycare services
Parents, especially mothers, have to cancel their membership just because they need to take care of their children. Your gym might have members who have children under 5 years of age as well. You can provide daycare services to members who have children. Making a separate room or area which is filled with different toys and activities for kids is the best way to keep the kids busy while their parents exercise.
You can recruit one or two babysitters for looking after the children while their parents take their classes. Your members can avail themselves day care services for extra charges. This is another great way of making revenue from your gym.
Offer challenges to your members
You can offer engaging challenges to your members. These challenges do not have to be for an extended amount of time. They can simply be a six-week or eight-week challenge. These challenges do not need to have any age limit and any member can avail them. You can offer a six-week challenge for $60 and an eight-week challenge for $80.
Final Verdict
The most important factor to consider is to track your strategies and their results. Supposedly you are using any of these strategies as one of your revenue streams, but if you are not keeping track of it and how it is affecting your gym, it would be just a waste for you. If you are recording all of the results of the revenue streams, you get an idea about which strategy is more effective and generates the most revenue.
Providing different services not only enhances your overall gym but also makes it preferable for your members. This in turn boosts the overall revenue of your gym as now you have different revenue streams.