MMA (Mixed Martial Arts) has gained a lot of popularity and continues to grow worldwide. It is estimated that there are about 300 million fans of MMA around the world. Being a gym owner, you can't ignore this demographic.
In this article, we cover all the equipment you may require for your MMA Club:
Punch Bags:
Punching bags are a necessity for any MMA gym. Investing in quality and durable punch bags is the key to attracting potential members. Punch bags with good sturdy material that will sustain the most powerful punches and kicks are ideal for your gym.
Here's a breakdown of the types of punch bags you will need:
Training punching bags
Training Punching bags are the most common type of punch bags, and a must-have for your MMA Gym as your members will need to practice their punches and kicks on them.
Freestanding punch bags
Freestanding punch bags are a great alternative to hanging punch bags but are generally more expensive. The benefit of freestanding punch bags is that they do not need to be mounted like hanging punch bags, so there is no need for extra work in installing them.
Maize punch bags
Maize punch bags are perfect for defence practice and are great for smaller gym spaces as they utilize less space.
Angle & uppercut bags
Your members can enhance their training with angle & uppercut bags which are excellent for MMA enthusiasts. Having a few of these in your gym can benefit both you and your members.
Accessories
Accessories for your gym may include wall brackets, hook chains, and ceiling hooks required for installing gym equipment such as punching bags.
MMA / Boxing Gloves:
Perhaps the equipment that an MMA gym needs to have is Boxing gloves or MMA Grappling gloves. As members require gloves to protect their hands as well as ensure the safety of their opponent during a match or training. You may offer the following MMA gloves to your members:
Fight Gloves
For any MMA gym having a few pairs of Fight Gloves is necessary. These gloves can be used by gym members to grip more firmly during a match or training as well as protect their hands and knuckles.
Sparring Gloves
Sparring gloves provide more protection as they have more padding than other gloves but still deliver powerful punches. They are not just limited to sparring, they are also great for bag and mitt work.
Training Gloves
Whether your gym members are pros or amateurs, training gloves are a necessity for their practice or training sessions at the gym.
Coaching Equipment:
Being an MMA club owner you should invest in state-of-the-art MMA coaching equipment which is durable enough to withstand the most powerful punches and kicks.
Focus mitts
These are an essential part of any MMA workout as they help in avoiding any sort of injury during practice. They absorb even the hardest punches during training sessions.
Kicking shields
Kicking shields are great to use when your members want to enhance the power and speed of their kicks. Your gym needs to have this workout equipment for your members to practice their kicks.
Thai pads
Thai pads can be used by coaches so that they are guaranteed safety and feel comfortable when training their members. Thai pads are essential for any martial arts regime.
You can find out more about different kinds of MMA exercises that will use the listed gym equipment in our previous article, The Ultimate MMA Exercise Glossary.
Protective Gear:
Focusing on the safety of your members should be your main goal as an MMA gym owner. MMA accessories are designed so that your members may fight to the best of their ability without them getting injured. All of the equipment from ankle support to hand wraps have the purpose of protecting you during combat.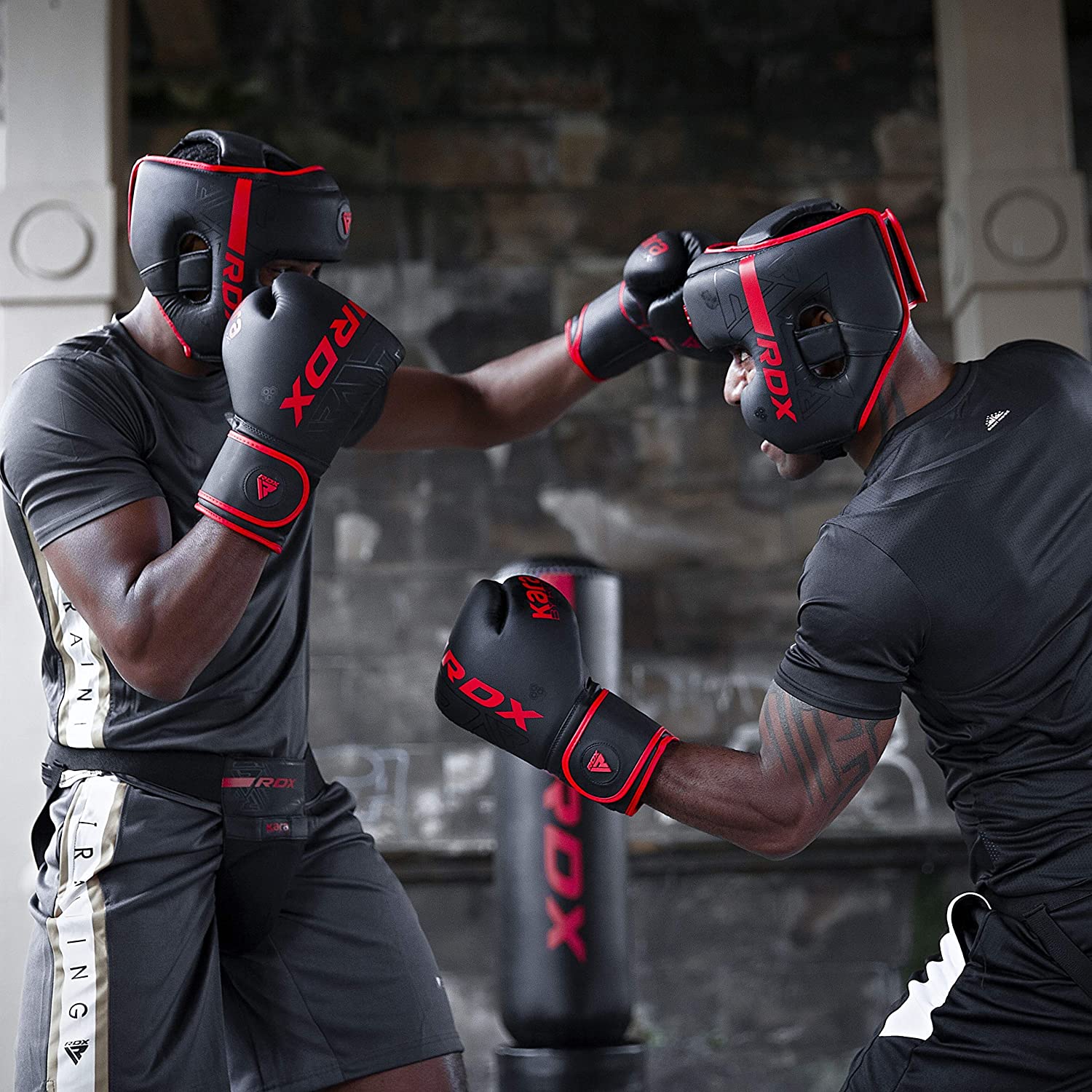 Your members can either bring their own protective gear or you can provide them with the gear for the amount of time they need to use it in the gym. Some of the essential protective gear include:
Hand wraps & inner
Headgear
Mouth guard
Chest Guard
Groin protectors
Forearm guards
Knee wraps
Shin guards
Training equipment:
Training equipment is perfect to improve the strength and mobility of the body. As an MMA gym owner, you can include the following equipment for your members who want to build up their strength and endurance. Although these are not absolutely necessary for your gym, you may incorporate them if your gym has enough space.
Jump ropes
Jump ropes are great for cardio exercise. The best part is that they can be rolled up to save space in your club.
Pull-up bars
Pull-up bars are great for an intense upper body workout. They are a great piece of equipment that any gym should have.
Medicine balls
Medicine balls are great for strength training as they can be used for a variety of exercises. They also do not require a specific area to be set up and are easy to store.
Fitness sandbags
Fitness sandbags are great for gym members who love to have more of a challenge in their workout. Fitness sandbags are not only for heavy lifting but can be incorporated into different types of training for strengthening the body.
Leg stretchers
Leg stretchers are ideal for gym-goers who want to stretch their legs and increase their leg flexibility.
Weighted vests
Weighted vests are great to increase the intensity of your workout, as you can add weight as much as you desire. Having a few of these vests at your fitness club is necessary.
Safety is the primary factor in MMA training, which even the strongest fighters can't deny. Investing in good quality MMA gym equipment will ensure the safety of your members and will be great for increasing sales as well. We would suggest getting quality gym equipment from a well-reputed brand, such as RDX. You can read more about it here: Why Partner with RDX Sports?
Takeaway:
Providing your members with the right kind of set-up with quality equipment is essential for a good user experience. Good user experience not only includes better workouts but also safety. Invest in safe and durable MMA equipment today and get your gym bustling with new members in no time!