Business plans. Every business needs one. Even if you're up and running, the business plan is your steering document. The distillation of your goals and challenges to reaching them that keeps you focused, answers the key questions and ensures your gym business has the best chance of succeeding.
The perfect business plan for your gym doesn't need to be complicated, long or difficult. But it does need to include certain 'must-haves' if it's to guide you through the early stages of growing your gym business and helping you secure funding.
Here are six considerations you can't afford to overlook:

Gym SWOT Analysis
SWOT is an acronym for strengths, weaknesses, opportunities, and threats.
This exercise should form the foundation of your business plan.
Without this rudimentary information, you'll be left guessing where best to deploy your energy and resources. Your SWOT analysis should focus on how your business stacks up in relation to other businesses. Your strengths and weaknesses are generally internal factors, while your opportunities and threats are external.
Strengths
The first and most important area to assess is your particular strengths. Be specific here. Draw out and focus on your exact strengths and how they relate to the success of your gym business.
So instead of saying 'good location', find out exactly why your location is a strength. Measure footfall, analyze the demographics of nearby businesses. Similarly, if you think 'service' is a strength, talk about why. Is it the expertise of your trainers? Is it your specific training in the service industry? Your qualifications as a nutritionist?
Don't be vague about your strengths. Be specific and honest.
If you have a hard time identifying your strengths, do this quick thought exercise:
Imagine your perfect gym and write down the ten reasons why you'd go there. Once you have ten, tick off the factors that you can deliver. They may include 'expert nutritionist on-site', 'within a five minute walk of my workplace' or 'memberships start at $30 per month."
Weaknesses
Your weaknesses can be more influential on your gym business than your strengths. Be honest, as well as specific about your weaknesses. This is your best opportunity to identify the areas where you need to invest in training, mitigate risks and avoid falling at the first hurdle.
Some of your weaknesses may be quite obvious. For example, if this is your first gym venture, then 'lack of relevant industry experience' is an obvious weakness. If you struggle with finding the right people to recruit, that's a weakness too. So add "inexperienced in gym industry recruitment" in your 'weaknesses' column.
Remember: Identifying your weaknesses is NOT the same as coming up with reasons not go ahead with your gym business.
If you find you're identifying a lot of weaknesses, focus on the ones that are the most likely to hamper your early success.
Opportunities
Look outside of your gym for these. Are there any new businesses opening nearby that may attract members? Has a competing business recently closed down? New transport infrastructure that could bring more footfall?
You should also analyze market trends when assessing your opportunities. For example, if people in your catchment area are spending an increased amount on health and leisure, that's an opportunity worth examining.
Threats
Think carefully and laterally about external factors that could harm your business or have a negative impact on its profitability. These are pretty much the reverse of the opportunities. For example, a new gym opening in your local area is very much a threat. As is the closure of transport infrastructure.
Other business threats may include changes to tax law, costs of materials, insurance premiums increasing, and any external business factor that is outside of your control. The purpose of identifying threats isn't to avoid them, it's to plan for a way to mitigate them.
USPs of your gym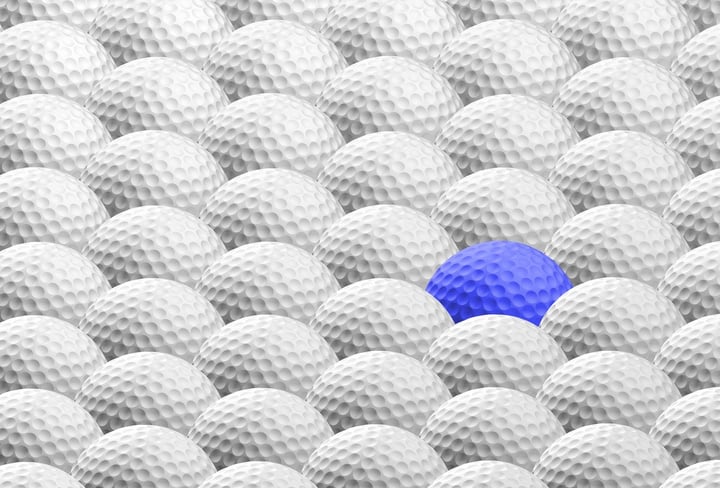 You may have already listed some of the USPs of your gym when assessing your strengths, but you now need to think of them in terms of marketing, rather than operational benefits.
USP stands for 'unique selling point' or 'unique selling proposition', depending on who you ask. The 'p' doesn't really matter, the most important thing about a USP is that it is actually unique.
To get to something unique, you may have to 'drill down' into your strengths and offers. For example, you may not be the only gym in the city to offer boxing, but you might be the only gym in your neighborhood to offer it.
Unique selling points of your gym may include:
The only gym in your city with a sauna

The only gym to have two pools

The only gym in your price category to offer personalized training plans

The only gym with 24-hour access

The only gym with free parking
If you really can't think of anything 'unique', downgrade it to 'unusual' or 'unexpected' and think of a way to make it unique. This will inform a large part of your marketing activity, so it's really important.
Competitor analysis
Understanding the competition and how they can impact your business is key to creating a comprehensive gym business plan.
Questions to ask:
Where do my competitors advertise?

Where do my competitors' customers live and work?

What equipment do my competitors have?

How long have my competitors been open?

What do they charge?

How many staff do they employ?
Customer demographics
Customer demographics are one of the key things to consider when creating the perfect gym business plan. Identifying and understanding your customers will help you create the right kind of business environment to succeed.
Key questions to answer about your customers:
Where do they live?

Where do they work?

How much do they earn?

What is their education level?

What exercise activities do they already do?

How often do they like to work out, if at all?

Do any of them have any accessibility issues?

Do any of them have disabilities?

What media do they consume?

What celebrities do they admire?

What sports teams do they follow?
Financials
A business plan is nothing without financial projections. These are never exact, but they need to be plausible and conservative. If in doubt, always err on the side of caution. It's better to overestimate costs and underestimate revenue.
Financial questions to answer in your business plan:
Total starting capital

Total annual operating costs (including rent, lighting, electricity)

Total staffing costs

Total marketing costs

Total insurance

Total of all other costs

Projected revenue

Projected profit

Monthly break-even figure

Annual break-even figure

Sales forecast (how many memberships do you think you can sell?)

Cash flow projections (how much money will you have to spend and receive to keep the gym open?)

Marketing
Without marketing, you'll be relying on word of mouth and pure chance alone to bring members into your gym. That's not good enough.
Marketing, and the strategy you deploy around it, will be key to your success and any investors or lenders will want to know how you plan to market your gym business.
The good news here is that if done well, marketing can be a cheap and efficient means of driving up revenues and securing memberships.
Things to consider when talking about marketing in your gym business plan:
Suitable marketing channels - refer to your customer demographics to figure out which media your target customer consumes. These may include:
Social media advertising

Online advertising

Print marketing

Leafleting

Posters

Special introductory offers

Free giveaways
Marketing budget - how much are you able to spend on marketing in total?

Cost per acquisition - how much are you willing to spend per new member?
For more information on how to market your gym (and how to measure the results), check out this guide we wrote.
Creating the perfect gym business plan is a time investment, but once you've completed the job, you've got a document to refer to whenever you need to re-focus on your business goals. Running a gym is an intense, but hugely rewarding enterprise, and it can be easy to get swept away in the day-to-day operational side.
With a solid business plan behind you, you'll always have clear sight of your goals and will never forget where you're aiming to be.