RDX Sports provides unmatchable quality combat sports and fitness gear to over 5000 partners accross the globe. Offering gains with great margins and more, once you sign up with us, you're Team RDX!
Here's to the champion clubs and gyms who joined Team RDX in September.


RDX Sports is delighted to welcome aboard
1. Magee Health and Fitness, UK

Brian Magee the owner of Magee Health and Fitness wanted to focus on designing a state-of-the-art facility where his members can easily access a wide range of fitness facilities including cardio, weightlifting, fitness, and strength training.


2. Evolution Combat Academy, UK

Evolution Combat Academy aims to offer its members the ultimate martial arts experience. They specialize in Kickboxing, Muay Thai, MMA, Boxing, BJJ, Submission Wrestling, and K1 and offer great opportunities for their members to compete on a national level.


3. Alm Kyokushin Montivilliers, France

Alm Karate Kyokushin club was created in 1982 and since then they have emphasized on efficiency during combat fighting. Even though Kyokushin is a style of karate that originates from Japan, Alm Karate Kyokushin club brings the art of Kyokushin to France for its members to experience and learn.


4. Infinite Martial Arts, Canada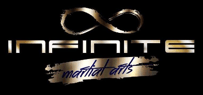 Infinite Martial Arts focuses on building the character of their students by teaching them martial arts. Their passion for implementing the development of self-confidence and personal character in each of their students is what makes them stand apart.


5. Victory Muay Thai, USA

Located in Florida, Victory Muay Thai is committed to teaching its students the significance of each person's value, character, and purpose. Victory Muay Thai aims to make their students morally responsible leaders so they can strengthen their communities and future generations.


6. Core Combat Sports Ltd, UK

Core Combat Sports, a community-based MMA club, was founded by Issac James who is also the head coach. The gym was founded on four core values; Honesty & Integrity, Team & Community, Focus & Discipline and Enjoying the process.


7. GNR8 Academy, UK

With the tagline "Inspire, Develop, Respect, Discipline, and Learn", they aim to create a better version of their members no matter what their goals might be, all the while promoting teamwork, resilience and fun through their activities.


8. Krav Maga Litomyšl, Czech Republic

Krav Maga is a form of martial art that was developed during WW-II. Krav Maga Litomyšl aims to increase the safety of its residents in Litomyšl, Czech Republic. They offer their trainings to adults, children, and seniors.


9. Gimnasio Strong Fight And Fitness, Spain

Gimnasio Strong Fight And Fitness provide its members with fitness, MMA, and Jiu-Jitsu programs. They aim to train their members like professionals in the field of combat sports.


10. Wyndemere Country Club, USA

Located in the heart of Naples, Wyndemere has become a hub of social activity and is providing its members with a sense of community through recreation, enjoyment and friendship.


11. Santa Barbara Dojo, USA

Even though Santa Barbara Dojo was founded in 2002, its story of success dates back to 1981. Santa Barbara Dojo is not just a business it is a family legacy and they owe all of it to their students.


12. Versus Fitness NJ LLC, USA

Versus Fitness located in New Jersey aims to provide fitness services to change the overall lifestyle of its members. With personalized fitness programs, they strive to meet each individual's fitness goals.


13. Community Combat, UK

Community combat focuses on the development of the community and the future generations through teaching all the good techniques from Mixed Martial Arts. Other than MMA they also provide Boxing, Fitness, and Strength Training.


14. Excelsior Tae Kwon Do Academy, USA

Excelsior Tae Kwon Do Academy aims to train the mind and bodies of its members for success in all aspects of their life. They teach courtesy, integrity, perseverance, self-control, and indomitable spirit through Tae Kwon Do.
We look forward to many years of successful partnership with mutual growth!