According to Nielsen Insights, 83% of people trust the opinions of their friends. In fact, recommendations from friends remain the most credible form of advertising there is. For this reason, your customers are always going to be your best sales force, if you use them correctly.
But this doesn't mean that you get to sit back, relax and wait for your customers to go out there and start recommending your gym or health club. It doesn't work like that.
It also doesn't mean that you can switch off all other marketing channels. Your members may be your best salesforce, but they're not the biggest or even necessarily cheapest.
But the good news for gym owners is that a well executed gym referral program can take your business to the next level quite quickly, and it doesn't need to cost the earth.
What is a gym referral program?
A gym referral program is essentially a scheme that rewards existing customers for helping a business acquire new customers. The cost of rewarding the existing customer is lower than the lifetime value of the new member, so businesses gain revenue over time, even though they may - in the short term - be seen to be 'giving away' products or services for free.
Uber, who offer free rides to existing customers and new customers when the former refers the latter, are perhaps the best known modern example of a referral scheme. The entire business model was predicated on customers benefiting from referring their friends and family.
Urban Massage, a relatively new home massage service also uses the referral model very well too. For every friend you refer, you receive a credit on your account. After referring just a handful of friends, you'll have enough credits for a free massage.
A gym referral program is simply a scheme that leverages that approach specifically for the purpose of bringing in new members.
Types of gym referral program incentives
There's no one-size approach to a gym referral scheme. Your gym is unique and your membership referral scheme needs to be too. Here are some options to consider.
Discounted membership - Both the existing member and the new member someone refers are rewarded with discounted membership, normally for a limited period.

Upgrades - Instead of making the existing membership cheaper, you could try offering more services instead. So the members pay the standard membership rate, but in return they get access to classes, training and other benefits they wouldn't have before.

Cash - An incentive as old as time, but it still works. To work out a fair cash incentive, you need to be 100% sure of the lifetime value of each member you recruit.

Free stuff - Not quite as compelling an incentive as discounted membership, but still quite powerful. Professional gym equipment like workout clothes or boxing gloves can be compelling to the right kind of customer.

Prizes - This is a great incentive with numerous benefits. If you offer a big enough prize, for example a trip to New York or a new car, you'll certainly get people's attention, but the beauty is - because it's a prize - you don't need to give it to everyone. Often, using an expensive prize that only a handful of people can win can be cheaper than offering reductions or smaller incentives to lots of people. But making the prize too brilliant can actually be off-putting. Why? The theory of '

implied probability

'. A study conducted by a car retailer found that by offering a test drive of a new car, rather than a chance to win the car itself, they had more entries. This is because the lower perceived value of the test drive made it seem easier to win.

All of the above - A mix of discounts, upgrades, prizes and free stuff can work really well. But remember to keep things simple. Offering too much can be off-putting to people.
When thinking of incentives, you should road test a few different ones to see which generate the most interest.
Key differences between refer-a-friend schemes and gym referral programs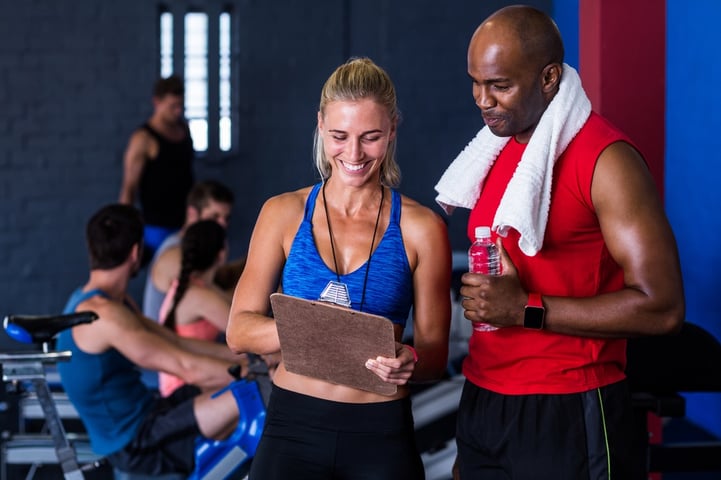 While the referral model is ostensibly the same across the board, gyms do present a number of key execution challenges. The two biggest are:
Need:
The first one revolves around the fact that people don't *need* gyms in the same way they need a taxi. Many people can run their lives quite effectively without a gym membership, but getting from an airport to downtown or getting home late at night is a common problem for a lot of people.
But there's good news. The typical gym member tends to have a large number of friends who share similar interests, so your members will be able to connect your business with a network of potential customers. They will also have a number of online friends, via Twitter, Facebook and Instagram, with whom they can connect to communicate your offer.
Loyalty:
The second execution challenge has to do with loyalty. So, although your membership will likely to be connected to a high number of potential customers, it's also quite likely that those potential customers will already be a member of a gym. So you now have to overcome the challenge of getting them to switch product. One of the trickiest moves in marketing. But it can be done and we'll cover the most effective way of doing this later.
Core elements of a gym referral program
Incentive
The incentive has to be both compelling and plausible, good enough to be worth the effort, but not so good that it seems far-fetched. Discounted membership for six months is good, free membership for a year - even if that is what you're offering - sounds like there are strings attached. People get suspicious of attached strings.
The incentive also has to be easy for the member to get benefit from. A trip to New York sounds great on paper, but people are busy and may not have time to take advantage (or they may have just been to New York). Airline vouchers that can be used at any time might be better.
The incentive also has to be affordable. If you're offering the incentive to everyone, you need to calculate the potential value of new members and work out how much you're willing to spend to get them. The beauty of discounted memberships is that they revert to full membership after a time period, plus you've bagged yourself an extra member, which is often the most expensive and difficult thing to do when increasing your membership numbers.
Communication
A great referral scheme will be of no benefit if your members don't hear about it. Posters, direct emails and social media promotion are all a must if you want to motivate your members to act.
When building a communication strategy, focus on no more than three key benefits. The first benefit might be the incentive on offer, followed by the benefit to the member they refer, followed by the general fitness and health benefits of joining your gym. You must also remember that other gyms will be running similar schemes, so you need to communicate the specific benefits of your gym over the competition.
Trackability
Your referral program needs to be trackable, otherwise you'll have no way of measuring how successful it is or identifying areas for improvement. For example, you might notice that members are more receptive to referring a friend at the start of the month, when they themselves are feeling more motivated to work out. You may also notice that one type of incentive performs much better than the others, but you'll only see these trends if you're tracking the campaign.
A good starting point for tracking is to use a unique referral code. This way you can track which member made the referral and glean further insights from that transaction. Gym management software, which we've covered in a separate article, can be super useful for running referral programs and measuring marketing success in general.
Challenges of running a gym referral program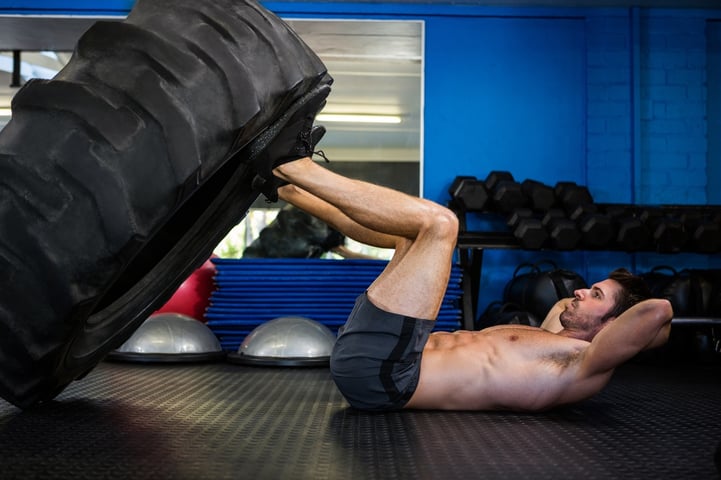 As mentioned above, there are two key hurdles to overcome when launching a referral program. The first is quite simple. Not everyone uses a gym and quite a lot of people will never do so.
Affordability, age, health and location are all barriers to gym membership for a lot of people, so you're aiming to communicate with a relatively small percentage of the population.
But even though the percentage is small, the absolute figures are quite large. Statista estimates there are more than 55 million gym and health club members in the United States and according to data gathered byStatistic Brain, there are nearly 132 million health club members around the world. But 67% of those never use their membership.
You're simultaneously hoping that your member refers someone who is interested in using a gym, but who doesn't currently have a membership or has one, but doesn't use it. When you factor in the distance people are willing to travel to attend a gym, your potential customer base has become much narrower. But that's still OK. There will be enough potential members in your local area to make a referral scheme worthwhile, if the incentive is good enough.
However, a large portion of those you're hoping to attract may be members of other gyms, so you really need to tailor your offer to tempt them away.
Here are some effective ways of doing this:
Set introductory membership rates that beat competing local rates

Add unique extras that your local competitors don't offer

Heavily promote the benefits of your gym with specific regard to your competitors, for example you might have newer equipment or more facilities for CrossFit
The key to running a truly high impact referral program is to understand your members. Speak to them, find out where their friends train, ask them what they'd like to see more of and what sort of things would encourage them to bring friends along.
Once your campaign is up and running, it's hugely important that you regularly monitor it and track where it's having the most impact. When done right, this sort of activity can really boost your membership numbers.