Growth can bring its challenges. One challenge is expanding your gym to a new location. Do you have enough customers to open another gym, will it impact on your existing business and what about managing additional staff?


Do you have a gym growth strategy in place?

Extensive planning needs to go into getting your gym growth strategy right before opening a new gym location. Your skills as a gym owner will be tested. Ensuring you get the financial projections spot on are essential. Calculating the right time for expansion has to be accurate. And finding the best location will determine your success.

Having a clear strategy in place is critical before you start expanding your gym business to multiple sites, this should include goals, timings, and budgets.

Are you ready to manage multiple gym locations?

When you double up your gym business by opening another location you might logically expect to 'double your profits'. But what matters first is how effectively you can manage two sites at the same time.

If you can't 'manage' it, then your gym business will suffer.

Immediately your responsibilities are multiplied, so it helps if you have a gym management strategy that can cope:

Gym Ownership Skills - A key consideration to opening a new location is whether your business model is ready to operate without you. Of course, you will need to be heavily involved in starting-up and the day-to-day, but you cannot always be in two places at once. So can it be operated without you?

Hiring - Let's face it, you can't be everywhere at once, so you need to ensure you have experienced Operation Managers running each facility under your guidance. Consider taking some of your existing employees to your new gym to help maintain staff continuity and philosophy. It's much easier to recruit for your existing facility than training up a lot of new staff in a new environment.

Technology - Making use of software to help assist with the communication, sales and marketing across both sites is essential for continuity of your service product. Being able to overview the performance of each gym location from your headquarters can ensure effective forecasting and management implementation.

Goals - Instilling clear goals for each location will help employees at each gym understand what their aims are and what it means to be part of a successful gym.

When is the right time to open a second gym?

The right time to open a second gym is when your revenue streams are turning a profit and your gym management fundamentals are spot on.

Business growth experts highlight five signs that it's time to expand your business:
The industry and market are growing

- When the gym fitness industry is growing, it's likely that your business is also growing.

You have a successful operation

- When the quality of your gym offering is right, it means you have the operational systems spot on and you can use it as a model for your new location.

Demand is surpassing offering

- If new customers are seeking you out or their needs are surpassing your offering, it's time to consider a new facility to meet those growing demands.

Your business is profitable

- Positive cash flow is the fertiliser in which growth can take root.

You have a business plan

- Above all, you need to have a clear vision for business growth.
Other indications that it's the right time to open another gym might be:
There is no space for new machines

You need to start offering more classes

Your gym is getting crowded (impacting on user experience)
The timing of opening a new gym facility needs to be well thought out.

If you open up too early, you risk spreading your resources too thin which affects the quality of your product. If you wait too long, those opportunities might be filled by competitors ready to take advantage.

You must consider what the 'keys' to your current success are and be ready to answer the question of whether it is possible to transplant them into a new gym location.

It's a difficult balancing act, but, above all, you must be financially prepared before you commit.

Are you financially ready to open a second gym?

If you haven't planned your finances properly, your new gym won't make it. This means having a healthy cash flow in place to ensure you can afford the cost of opening a new gym.

Budgeting for a new gym location will include:

Refitting the premises

New equipment and machines

Additional staff hires

Overheads

Marketing
There will also be a considerable amount of time between agreeing on new premises and opening. This means a significant delay from investment to generating membership numbers required to break-even.

In the meantime, either your existing gym needs to be able to afford to fund the new gym or you must secure financial support elsewhere.
Planning the location of your new gym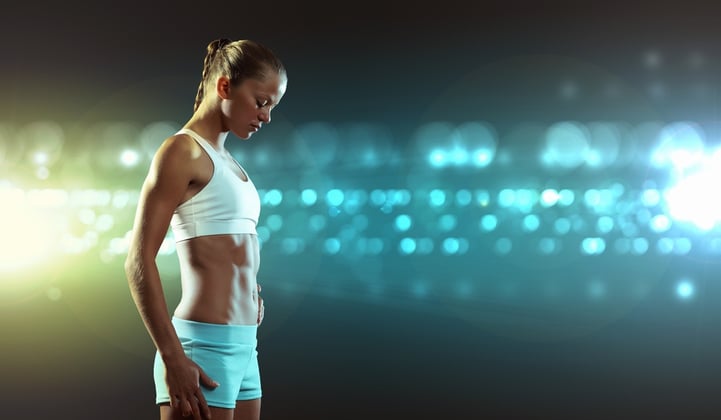 Getting the location right for your second gym is a big consideration. If it's too close then you risk cannibalising your existing membership; too far away and you risk spending far too much in travel time between your two locations.

Finding the right location is key. For gyms, this means ensuring that the key demographic is plentiful and competing operations have been taken into consideration.

There is always a risk that opening a second gym too close to the first will mean that your existing membership reduces as members are tempted to migrate to the new gym facility

You may have been presented with an opportunity to open a new gym in a new development site or be able to buy another gym. Even if these opportunities present themselves, don't forget to do your due diligence:

Identify your target market

Measure the strength of demand

Do market research

Analyse the budget requirements

Factor in timescales
And Finally...

Consider your alternatives, would your current gym be better off moving to a new location first? Or have you considered upgrading or expanding your current gym?

If you can't tick all the boxes required to open up a second gym...

Entrepreneurship

- Are you ready to expand your business?

Scalability

- Is your current business model scalable?

Funding

- Do you have adequate funding/budget available?

Timing

- Is your business ready to expand?

Location

- have you found the 'right' location for your new gym?
...then you might need to think instead about re-locating your current gym or investing in existing facilities.