While gym and club owners have to cater for all their clients' needs, it is crucial for them to keep their members motivated throughout their training sessions. Members motivation cannot be looked upon especially if you are looking to keep your customers satisfied. In order to get higher membership rates and increased customer satisfaction, your mere focus shouldn't be on providing members with suitable training. Rather you should hold occasional counselling sessions with them. Ideally, these sessions should provide tips about the physical and mental wellbeing of the clients along with important insights about hygiene and personal care of the members.

You can educate your members for this in a variety of ways. Simple gestures such as pasting hygiene rules on the walls of your facility and noticeable corners can make a huge difference. Inculcate healthy habits in your members by holding a class informing them about gym bag essentials that can help them make most out of their training at your facility. Not only will your customers be happy with a free counselling session, it would also enrich their overall experience.
In this feature we will be highlighting gym bag essentials that every member must have, in order to derive maximum value from a strenuous training session at your gym.
Bluetooth Earbuds
A rigorous workout requires a lot of motivation. It's always a good idea to keep yourself driven by playing your favorite songs non-stop. However, poor quality earbuds can turn the whole evening into a nightmare. Try investing in a pair that comes with one-year guarantee providing you enhanced sound quality. In order to ensure a hassle –free run on the treadmill or an uninterrupted weight lifting session, it's best to invest in Bluetooth earbuds to avoid wire tangling risks.
A Sturdy Water Bottle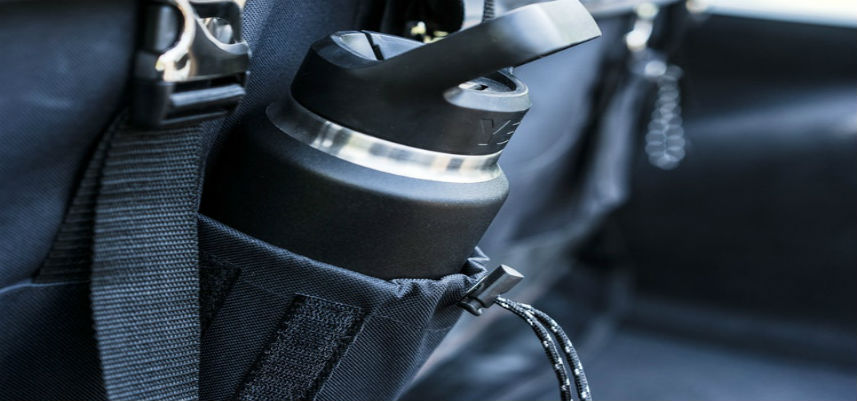 Your sweaty body and heavy breathing guarantee a killer session. And in order to pour water on that burning flame you need a water bottle. Invest in one that can be reused so that it can occupy some space in your gym bag permanently. Try getting a bottle with thermal control that would keep cold beverages cold and warmer ones warm. This way you can quench your thirst after a cumbersome workout in all seasons.
Hand Towel
While your facility may have towels in locker room and showers, your members may not be comfortable with the idea of using a swab that has dried off multiple hands. Encourage clients to bring their own towels, so that their overall hygiene is not compromised upon. This would keep them safe from a variety of diseases. Small cotton towels are a good way to wipe off sweat or keep your body dry after a quick shower in the gym. Since lightweight towels are extremely easy to carry, they can fit right into your gym bag. Towels with carabiner would do you the most good, as you can hook them on machines or in the shower room.
Deodorant Spray
When it comes to a smelly, churning workout, a good deodorant spray can help you combat bad odor. Though it's common sense to carry this functional gear, it is usually left out. So while you zip up your workout bag with gym bag essentials, make sure that a smell-assimilating deodorant spray has a spot in there too.
Fitness Tracker
If you are looking for a training session that would bring in positive results along with insight on where you are treading on your fitness journey, then get your hands on a fitness tracker. There are variety of trackers available in the market that calculate the number of calories and monitor your heart rate during workout and rest periods. So if you want to clearly know how much you have burned, fitness tracker should be packed into your gym bag ASAP!
Spare T-Shirt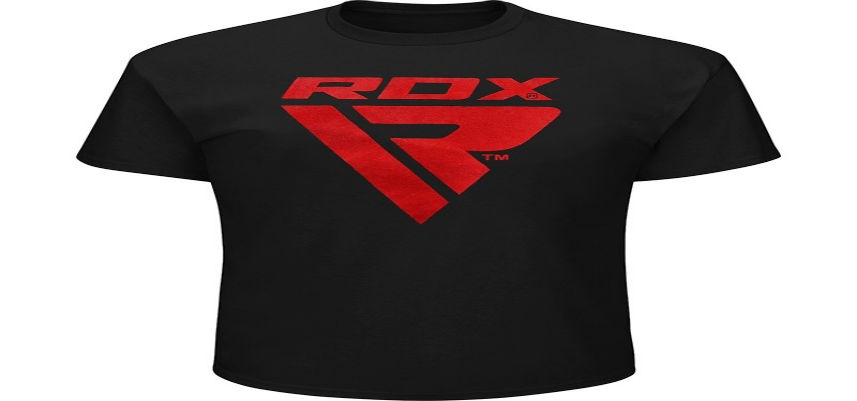 It's quite likely that a high-octane session would leave you drenched in sweat. Looking to head home stench free? Consider keeping a spare T-shirt amongst other gym bag essentials, so when you are done with an intimidating workout, you can shower and change to clean attire. R13 Short Sleeve T-Shirt from RDX Sports is 75% polyester, 10% viscose and 6% elastane making it extremely comfortable to wear during a tough training session. These functional, trendy T-Shirts are also suitable for a social gatherings right after a tiring workout. So next time you head to the gym, don't forget to add this important piece of attire into your gym bag.
Spray To Remove Bad Stench
From time to time, your gym bag would be requiring some pampering too. By constantly stuffing up used gym items, it would soon start emitting foul odor. In order to overcome this nasty smell, get a spray that would kill the unpleasant tang. It's good to invest in a scent-free spray to save your gym mates some irritation.
A Soothing Muscle Rub
While sore muscles are a signature trait of a crunching workout, they can sometimes turn into an agonizing pain. The best way to treat these hurting muscles is to keep a muscle rub in your gym bag. There are a variety of options in the market, which you can choose from. Available in different types as menthol, peppermint along with others, you can pick one depending upon your choice.
Protein Powder
If you are looking to get the most from your workout at the gym, store a protein powder bottle in your bag. This way you can gulp down a strength boosting beverage right before workout or post-exercise. With a large number of flavors available, get your hands on your favorite and gulp it down to get your dream body.
Protein Shaker
Without a protein shaker, dragging a protein powder tub in your gym bag won't do you any good. By getting yourself a quality protein shaker, you can conveniently make your pre or post-workout beverage without much effort. Some shakers in the market come with patented balls that mix powder without forming any lumps. You can also store protein powder within these shakers, so that you don't need to carry the tub along.

First Aid Kit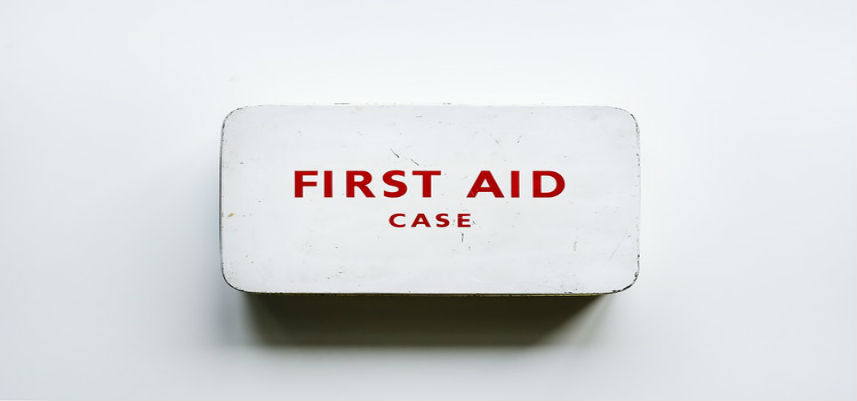 Regardless of how safe your training sessions are, there is always a risk for injury. Whether you are lifting heavy weight or performing aerial workouts, you are vulnerable to being injured. A handy first aid kit would offer you bandages, gauze and tapes so that you can treat yourself in case of an accident. Consider getting a compact sized first aid kit, so that it fits right into your gym bag.
A Good Lock
Probably your gym has a locker. But it's best to be on your guard and have your own gym bag lock, so you can safely store all your gym bag essentials in it. Get a lock with dial that's easier to use so that you don't waste time fiddling with it.