The difference between fitness entrepreneurs and business owners is that the former are willing to take extra level of risk when it comes to setting up a burgeoning business. The philosophy that entrepreneurs live by is that higher the risk, greater the return. While business owners are also ready to get their feet wet, they often have defined boundaries and are not too keen on exceeding the conventional.
The level of faith fitness entrepreneurs put in their experimentation is the reason why their businesses get phenomenal success. After all it's not just the toiling but a willingness to give everything away for their cause.
While most of the fitness entrepreneurs are met with scrutiny regarding their seemingly illogical business decision, they are constantly looking for examples of successful magnates who tread to top owing to their sheer drive and their ability to build strong foundations on shaky ground.
Below is similar story of a fitness entrepreneur who defied odds to pursue her dreams. While she was ready to give everything up for her passion, her journey enabled her to amass $14 million.
How It All Began
Image Source:

Bloomberg Finance LP
Payal Kadakia, 35 is owner to ClassPass Inc., a health club aggregator that allows members to have access to yoga, martial arts, boxing, pilates, strength training and indoor cycling through a flat-rate subscription with monthly billing service. Founded on June 1, 2013, the company has partnerships with 8500 fitness studios in 49 cities around the world.
In 2011, Kadakia, a 28-year-old Indian American graduate from Massachusetts Institute of Information Technology, frustrated by her attempt to find open ballet classes in New York, came up with an idea of developing a search engine exclusive for fitness industry.
With gradual shift in its basic philosophy and growth over the years, the company right now offers 10-class subscription for a fee of $99/month with $20 penalty for missing out on a single class.
As of December 2017, the company has booked around 50 million reservations with branches in San Antonio, Pittsburg, Salt Lake City, California, New Orleans, Honolulu, Cincinnati, Milwaukee, Calgary, Riverside, Indianapolis. The company started its operations in Thailand in October 2008.
The Company's Current Standing
After serving as the ClassPass CEO for four years, Kadakia has stepped down from the position. Right now she serves as the company's Chairman which is valued at an astounding $470 million.
The Vision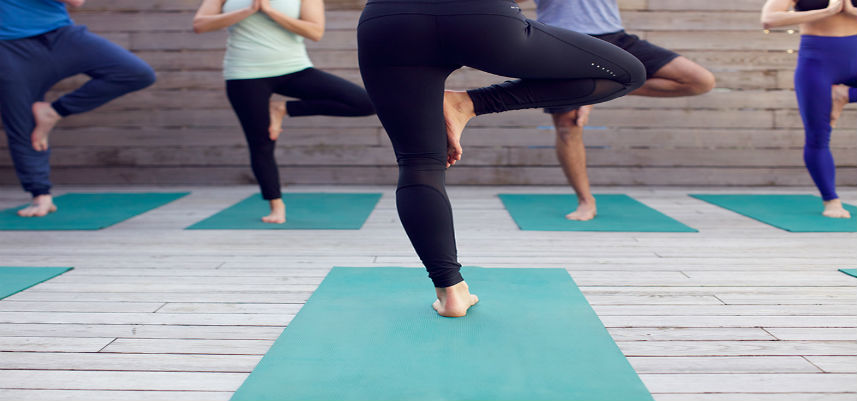 Image Source: GearJunkie

Sipping over a mug of green tea, Kapadia boasts confidently, "I basically live in workout clothes."
The young millionaire and fitness entrepreneur isn't much too concerned with what her clients receive after visiting fitness studios. She just wants to give them a reason to steal some time from their work-laden schedules and indulge in healthy activities.
"Some people have that school of thought where fitness isn't enjoyable, but we're making it enjoyable, I think, by making it more fun, challenging, and engaging, rather than this boring thing that you have to do. It's about using technology and data to change this experience."
Kapadia certainly knows the value of hard work. She has learnt that resilience and patience pay off since early childhood, when her parents shifted from India to America in search of better opportunities.
With more than 1000 classes enrolled in their system, Kapadia is certainly not limiting her vision to company's mantra "living the sweaty life." Over time she plans on developing her business to offer services such as cooking classes and music lessons. She dreams to develop the brand to help improve the lifestyle rather than just limiting it to finding fitness opportunities. According to the young fitness entrepreneur,
"We're not trying to be Nike. It's about evolving into new products that are going to make people's lives better."
With grand ambitions up her sleeve, Kapadia isn't shy to experiment. Along with running ClassPass operations, the fitness entrepreneur has also founded Sa Dance Company, headquartered in New York. She is also the artistic director of South Asian dancing company. While setting up her second business, Kapadia realized our lifestyle had confined youngsters to unhealthy activities.
"I woke up every Saturday morning and I would go to rehearsal, and everyone else would be going to brunch and getting drunk. I was like, 'I'll meet you later, but I want to go do something I care about first.'"
Kapadia is proud to have set her footmark in a realm for which she has a strong liking for. She is determined to provide all her clients the perfect mind body balance that they are looking to achieve.
While talking about her passions turn into a burgeoning business, the fitness entrepreneur quotes Oprah Winfrey, whom she considers as an icon, "live your best life."
For all her clients, Kapadia has the following message,
"We require you to commit and have an experience. We want you to find that thing that will make your life better."