As a gym and fitness studio owner, you need to leverage your time and efforts to increase memberships for your gym. To do that, it is important to have an understanding of the common mistakes that most fitness brands and businesses make with their email campaigns.
Being in the fitness business has its own ups and downs. There are days when you wake up thinking what you can do to make your gym or fitness studio more successful. Then there are nights when you're sleepless, rewinding and replaying the past week, wondering what you could've done better, what strategies you could've applied. The struggle is real and while there is no easy answer to this, one of the many things you can do is improve upon your email marketing strategy.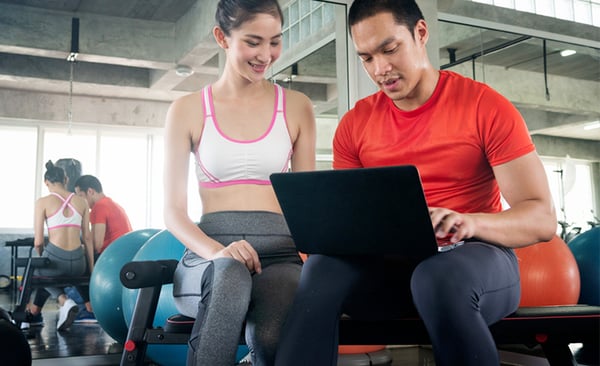 If you pay attention to the DON'Ts of sending emails to your subscribers, you can turn this marketing method into a gold mine that delivers the greatest ROI (Return on Investment) among all other methods.
1. Subject Line
It is easy to forget about writing an interesting subject line after you've drafted a beautiful email. After all, it is the main content of the email that matters, right?
Wrong. If you have a boring subject line, you'll most probably lose crucial opens and your overall open rate will be extremely low. Your subscribers will assume that the email is boring, and will never open, read through or interact with your email no matter how great its content is.
Should be Interesting:
An email titled 'Welcome Email' will receive less opens than one titled 'Hi Chris! Join Our MMA Training Session with Coach Marcus'.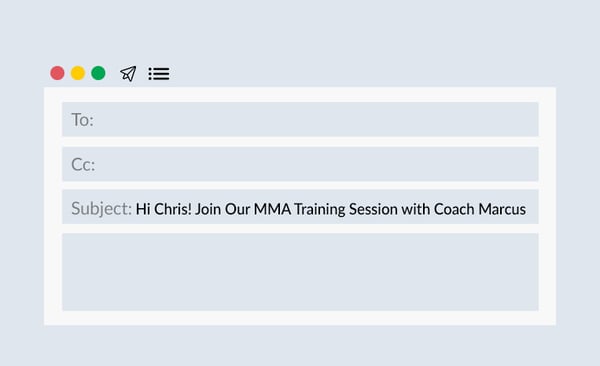 Should be Relevant/Contextual:
Give some value to your readers. However, be careful that the subject line matches your content. Don't turn it into a click-bait. Don't over-hype it. If you are starting a free session of MMA training, don't go advertising about other deals in the email.
Should be Under 70 Characters:
Let's talk about subject lines that drag on and on. Be mindful of the character length of the subject line. If it's too long, it will feel like it is cut off mid-sentence. The ideal length of a good subject line is less than 70 characters. Your subject line is actually your opening statement, it has to be precise and attention-grabbing.
Should be Personalized:
Another important thing is to add the name tag of your subscribers in the subject line.
'Dear Subscriber….'
'Hi Chris…'
Which email do you think is Chris more likely to open?
2. An Email with No Action Steps
Like a punch that misses its target.
Action steps tell you what actions your readers are performing as they read your email or how they interact with your email content. One step could be clicking on Call to Action buttons. CTAs (Call To Action) is a link that tells your readers what to do next like sign-up, or join your Facebook Event page.
Remember, finding your CTA amid text should not be like finding a needle in a haystack. Make it as obvious and visible as you can. Use a large button with bold text.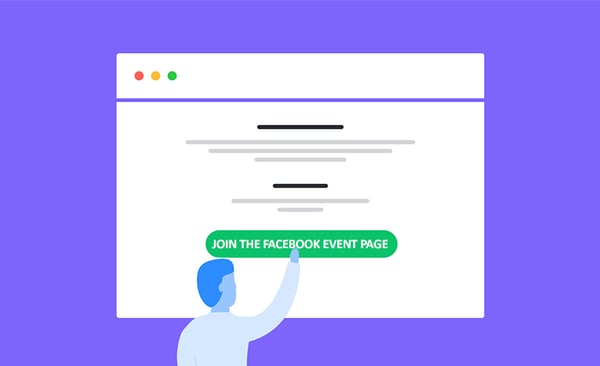 If you want your readers to join your Facebook event about a new MMA training, add a CTA "Join Facebook Event Page" or maybe share a brief excerpt of a blog post of their interest and add "Read More" at the bottom.
Organize special coaching classes or training camps for your customers and ask them to "Signup Now". After the coaching session is over, send your participants another email requesting feedback by adding a CTA like "Write a Review".
Action steps don't necessarily have to be clickable. You can simply asked your satisfied customers to share their experience on their social media. And if they invite some friends next time, offer them a group discount!
Note that too many CTAs are also bad. If you're asking your readers to download your catalogue, fill up a form, buy multiple products, subscribe to your weekly newsletter, follow you on Instagram and a dozen other things, they'll get confused and will probably not perform any action.
3. Sending Emails to Entire List and Not Using Personalised Emails:
It is like sending 'You're the only one I love' text to a dozen people.
Unless you have to send an email that is relevant to everyone e.g. gym/fitness center closed due to maintenance, you cannot use the one-size-fits-all strategy anymore.
It is vital that you segment your email lists so your emails are targeted to a specific segment of your subscribers. If you manage to make any subscriber go like 'Oh, this email is so relevant to me. I was looking for something like this!', then you've converted them from subscribers to leads and customers in the future. Look at this example of a personalized email.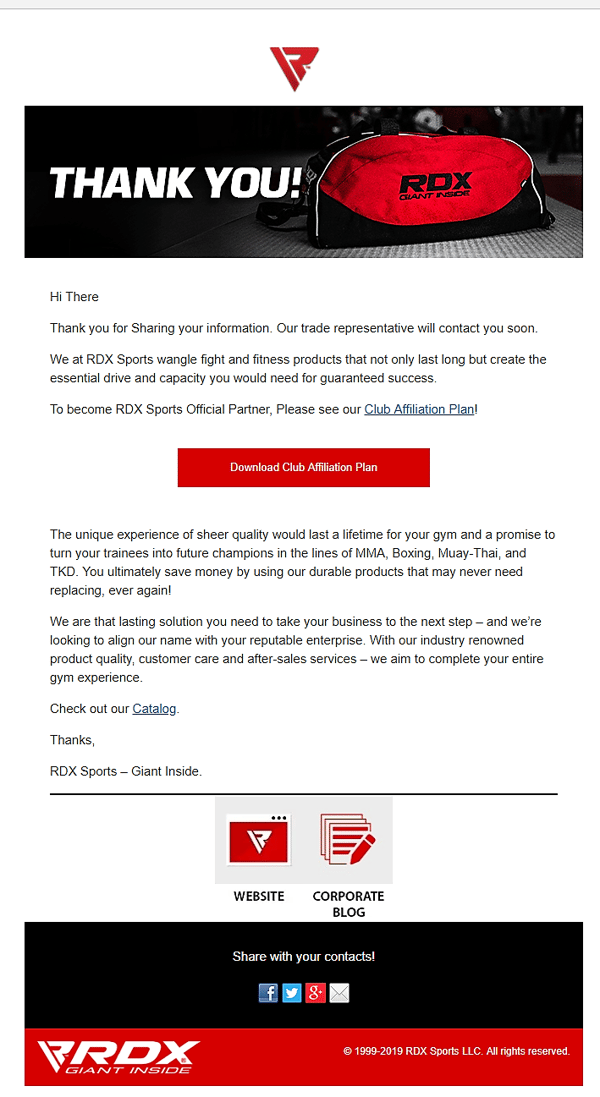 Creating mailing lists is an easy way to send personalized emails. For example, a group of your subscribers are regular gym members and then there's another group that hasn't visited your studio in a while. If you send a common email to both groups, your message will not resonate with them. You can't send a 'We've Missed You' email to everyone.
Now imagine you organize a competition for yoga workout gear. This will interest your female yoga members but not a HIIT trainer.
4. Not Reviewing Email Stats
Like working your ass off in a gym and not monitoring the results.
Almost everyone knows that stats for automated email marketing exist somewhere but few bother to review those insights, take notes and modify their workflow accordingly. All information and data is important even if it takes some time to understand and use it.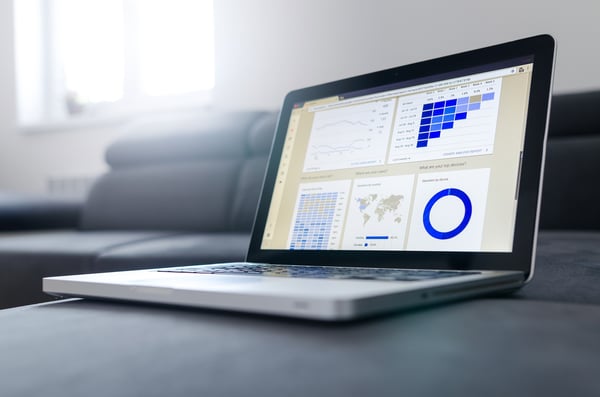 Here are two important metrics you should know:
Open Rate: number of subscribers who opened your email
Click Rate: number of subscribers who clicked on any CTA.
If your open rate is low, it means that you need to work on your subject line/sender name, timing of your email or the frequency of your email.
If your click rate is low, it means that you need to make your content more interesting or more relevant to the recipients. It can also indicate that the CTAs are not clear.
Keeping track of other stats like the Delivery Reports and the Unsubscribe List will help you understand issues, best time and frequency to send emails and monitor active and inactive subscribers.
5. Inconsistency in Email Frequency and Selling Too Hard
It is like that gym member whose name you don't know because he is inconsistent.
If you promised your subscribers weekly emails but instead you're sending emails daily, then you're being inconsistent and annoying. Similarly, if your readers expect to hear from you every week and you only bother monthly or quarterly, even that's a problem.
A good way out is to allow your email subscribers to choose how frequently they'd like to get an email from you. As you get this data, segment your subscribers into different lists and make sure they get what they want.
Another thing you don't want to do is send a welcome email to a new subscriber followed by an email of the products or the service you're selling.
It's a huge leap from 'We're so excited that you've joined us' to 'Now buy some of our stuff'.
Yes, you own a fitness business and they're potential customers and you want to boost your sales or gym memberships. But we before you get something from this relationship, you need to nurture it. The first step is to nurture the leads and then you can convert them to customers. Here's one of Buzzfeed's overhyped emails. It did get a high open rate, but once the readers skimmed through the email, they were not impressed.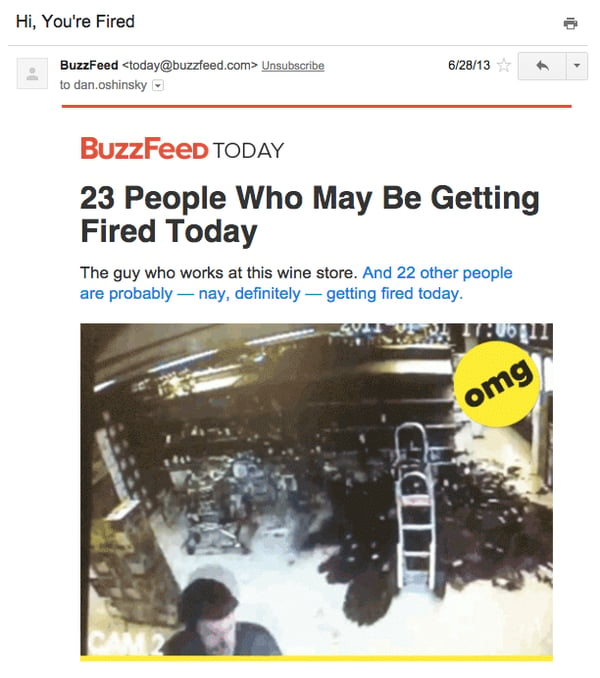 If you start off the conversation with selling, your leads will turn away. But if you begin by sharing useful, relevant content with your reader, it'll develop the kind of trust that will benefit you in the long run.
6. Forgetting Mobile View
Like buying the boxing gloves and forgetting the protective gear. It's not enough.
Imagine that one of your subscribers, working out in your fitness studio, gets your email notification on his mobile. He opens it and before he can read anything or click at anything, he realizes that the email does not fit his mobile screen. He not only has to scroll up and down, he has to scroll left and right and well. What's more is that the image links and broken and there's nothing to see.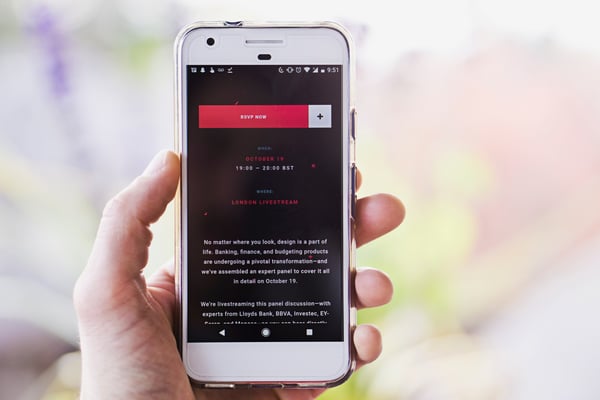 Do you think he'll go home and open the email on his laptop, again? Of course not!
You need to optimize your email for mobile as well as most people now view email instantly on their smart phones. And too many images has a downside as well because sometimes, the image links are broken and if there's no text, there's nothing to view.
Therefore, always use the A/B testing option to view your email on different devices and see how they appear on desktops and mobiles. This will prevent a low click rate for your emails.
7. Using a Bad Sender ID
Like receiving a spam or a Facebook friend request from 'Grim Reaper'.
You will have a higher open rate if your sender ID has a name instead of a brand or worse 'donotreply@somedomain.com'. The 'noreply' email ID is a huge turn-off for almost everyone. Very few people open emails from such IDs.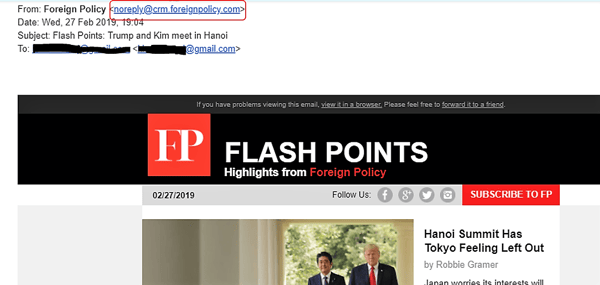 If your subscribers know that a real person is sending them an email, there's a higher chance that they'll open it.
A better idea is to name your 'send from' ID after a person. It gives a personal touch to your email. If you receive an email from 'Jenny at fitnessstudio.com' you'll unconsciously go like 'Oh, a real person. Great!'
Takeaway
Did you know?
There are roughly 3.8 billion email accounts worldwide and about 200+ billion emails are sent across the globe every single day.
Therefore, whoever said that email marketing is dead, was simply wrong! Granted that we're in the age of digital media and you can pay for Facebook ads, tweet product offers, or create a promotional video on YouTube, but nothing beats the benefits of email marketing in driving an effective content strategy.