Gym management requires an array of diverse skills. Naturally you need a good - or better still, a professional - understanding of fitness and health. You need to know a bit about finance, accounting and cash flow to keep the lights on. You also need to be a marketing guru, a customer service whizz and at least literate on a computer.
It's a challenge, but it's one that will bring a unique set of rewards. As you see your gym businesses grow each year, you'll be able to take huge pride in your accomplishments.

Financing your gym
Opening a gym isn't going to be cheap.
Estimates put the figure somewhere between $0 - if you're inheriting a turn-key operation - to $100,000 - if you're starting out from scratch and want something at the premium end of the market.
In a previous article, we wrote about how one Arizona-based gym owner got his operation up and running from a standing start at a cost of $100,000. Within two years he was turning a healthy profit and thinking about opening more.Top three ways to finance your gym
Bootstrapping
Bank Finance - if you're serious about starting a highly competitive gym business, you'll need a good lump of startup capital.
Equity - an ideal option if you've got some rich friends or associates who want to make an investment without putting in too much effort. There are many ways to configure an equity arrangement so your investors get a fair reward without leaving you cashless at the end of year two
Choosing the right equipment for your gym
After picking the right location, equipment is probably the most important decision you'll make in the early stages of gym management. The industry is so competitive now that gym members simply won't settle for basic equipment. Consider:
Equipment type - strength, fitness or a mix of both
How much equipment you'll need - this will be based on how many members you anticipate joining
How much floor space you'll need - classes can be great for increasing revenue and retention rates, but you'll need some space to run them
How to purchase your equipment - own your equipment or lease - there are upsides to both
Marketing your gym
Gym marketing is an industry in its own right. You can use a number of techniques, or combinations of techniques, to drive members through your doors. The right approach and the right channel to achieve this will depend on the type of members you're trying to attract and the type of services you want to offer.
Our six favourite methods of marketing your gym, in no particular order, are...
Gym referral schemes - let your customers do the hard work for a cost-neutral incentive
Search engine optimisation - with a bit of training and hard work, you can dominate Google and bring customers in for free
Paid search advertising - even with a small budget, you can turn a few dollars into an avalanche of new memberships
Social media and influencer marketing - harness the power of Instagram, Facebook and Twitter and even use popular fitness figures to amplify your message
Email marketing - once you've got your email system set up, you can automate most of the work so it's a hands-free marketing channel
Outdoor display - this is an old method, but it still works. Some of the best 'brick and mortar' gym and fitness billboards still manage to go viral online
Insuring your gym
Insurance, like air conditioning and hot water, is one of those boring must-haves. In some territories you'll be breaking the law by not having comprehensive gym insurance, in other territories you won't be breaking the law but you'll definitely be inviting financial ruin.
You'll need two types of insurance to stay fully covered; business insurance to cover your building, equipment and other assets, and public liability to cover your members, staff and any visitors you have on-site against injury or harm. You might even want to consider professional indemnity insurance too. A study by American business insurance firm Insureon estimates the average premium to be around $741 per month for general liability insurance.Managing your membership
A study by American business insurance firm Insureon estimates the average premium to be around $741 per month for general liability insurance.

Managing your membership
Managing your members is a nice problem to have, isn't it? If you aren't managing your members, you're probably managing your creditors.
But even though it falls into the category of 'high quality problems' it's still one that needs solving.
It might seem easy enough to just sign new people up, give them a complimentary water bottle and move on, but consider the following regular tasks in relation to administering your membership base.
Credit checks
Disclaimers and health checks
Member sign ups - You'll need to get their address, details of their next of kin or an emergency contact, their physician details and keep a file of any medical or health issues they may have.
Member inductions
Membership renewals
Membership cancellations
Failed payments
Complaints
Class bookings
Personal trainer sessions
Gym management software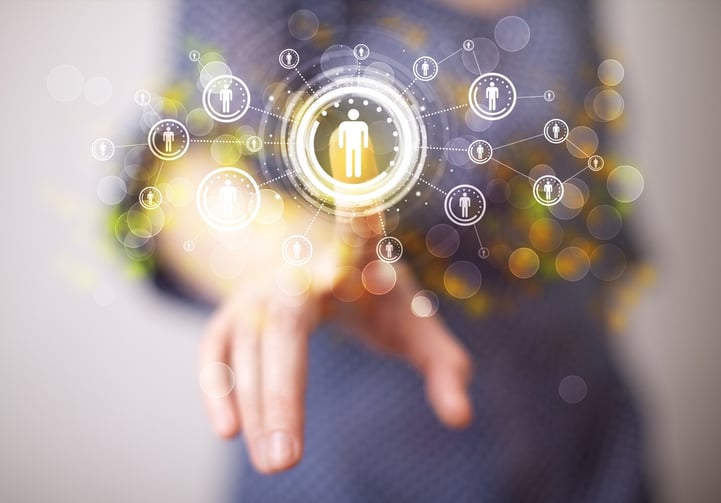 Gym management is a practical must-have for all gyms. These programmes are designed to ensure your gym runs like a well-oiled machine, keeping members happy, ensuring classes are never overbooked, memberships are renewed and your much valued customers know about all those exciting offers and deals you're offering.
Gym management software will help you take on the following day-to-day, weekly, monthly and annual tasks.
Payments
Membership information
Analytics
Data protection
Marketing
Staffing and rotas
Record keeping
Communications
Bookings and cancellations
Accounting
Tax - ...which brings us onto the joyous pursuit of paying our tax. It's never going to be fun, but at least it can be easy.
The key thing to managing your gym is to give yourself the time and energy to focus on your passion. Your talents are much better put to use thinking up new ways to delight your members, giving classes, training your staff and helping your members achieve their goals.
Yes, the admin, marketing and accounting are important, but if you can make it easier than it used to be, why wouldn't you?