The $26 Billion fitness industry with more than 66 Million consumers is asking many questions to the investors. Many entrepreneurs who are looking to obtain a hefty income stream year-round find great interest in digging this gold mine. Reaching the all-time high in 2016 the industry is exploding with a revenue stream of $84. Investing in a franchise is good way to step into the fitness realm rather than taking the plunge directly and working on developing your own brand. Let's peep through and find out what it takes to be in the game by analyzing certain stats of the most popular brands.
If you have already set your eyes on a particular fitness franchise but lack the reserves to acquire it, you can consider your options. Procuring loan from bank or adding in partners can help you overcome capital deficit. Whatever method you choose, carefully analyze the pros and cons. Once you have done your homework you can choose from the following list of franchises that will bring in big returns.
#1 – GymGuyz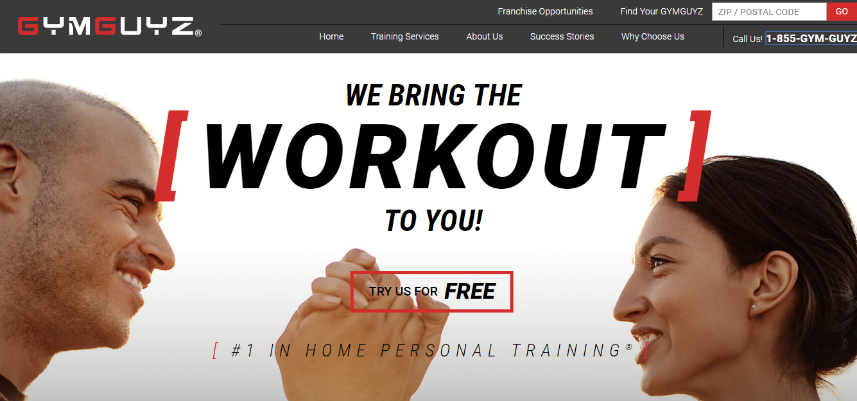 Image Source: GymGuyz
Initial Investment required: $56,000 - $123,000

Locations: 194

Agreement duration: 10 years

Fee: 6%
A pioneer in mobile fitness training, GymGuyz specializes in providing one-on-one and group fitness sessions. Their wide range of services include; weight loss and body shaping, weight training workouts, senior workouts, kickboxing training, pre and post natal workouts along with many others. Developing customized and feasible solutions for the clients is part of the franchise mission. The first gym was set-up in 2008 and started growing as a franchise in 2013.
#2 - Planet Fitness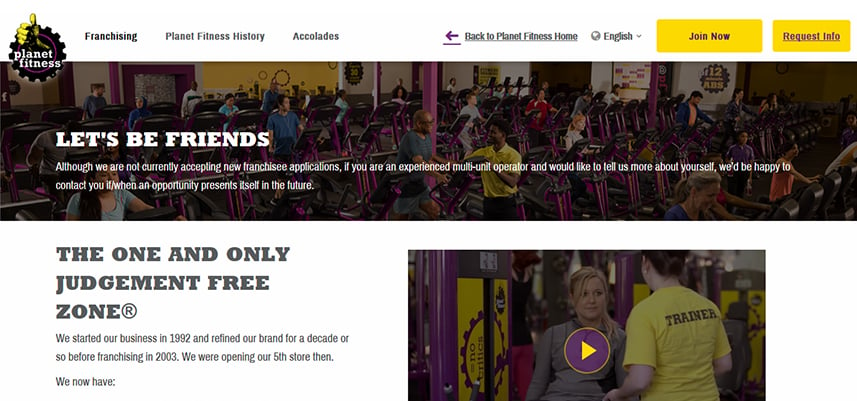 Initial Investment required: $970,000 to $4,300,000

Locations: 1600+

Agreement duration: 10 years

Fee: 7%
If you are living in U.S, then you must be aware of Planet Fitness. The franchise is one of the most popular gyms in America. Completely transforming the gym environment, both in attitude and format, they created the non-intimidating, low-cost model that has revolutionized the gym industry. If you are looking to acquire a franchise, you must demonstrate a liking for the fitness industry. Prior experience in the industry, though preferred, is not a prerequisite. The company requires you to pay 7 percent royalty fee along with advertising fees per year.
#3 - 9Round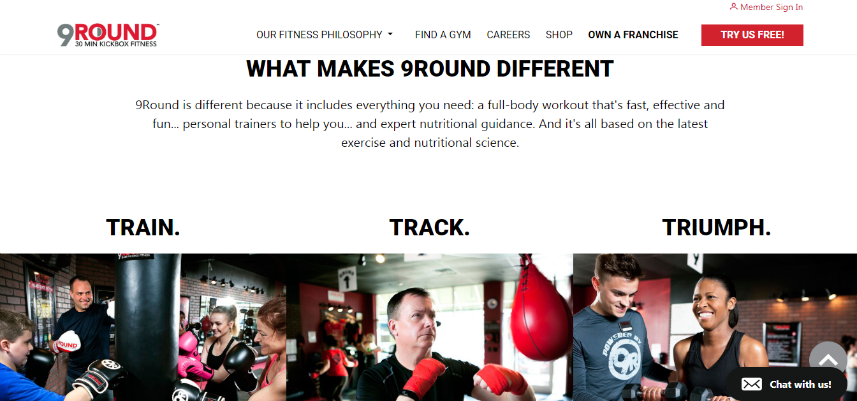 Image source: 9Round
Initial investment required: $91,600

to $134,000

Locations: 767

Agreement Duration: 10 years

Fee: $550 pm
Founded in 2007, 9Round is a kickboxing fitness gym that incorporates 9 workout stations that includes cardiovascular and circuit training regimes. The concept was developed by a kickboxing world champion. The members are provided with personal trainer assistance along with nutritional guidelines. The gym started franchising its outlets in 2009.
If you are considering opening a kickboxing gym, then 9Round should be your choice. Initial investment requirement varies from $916,00 to $134,000. With the upfront cost, you have to pay $550 pm as royalty fee along with $100 as advertisement costs.
#4 – UFC Gym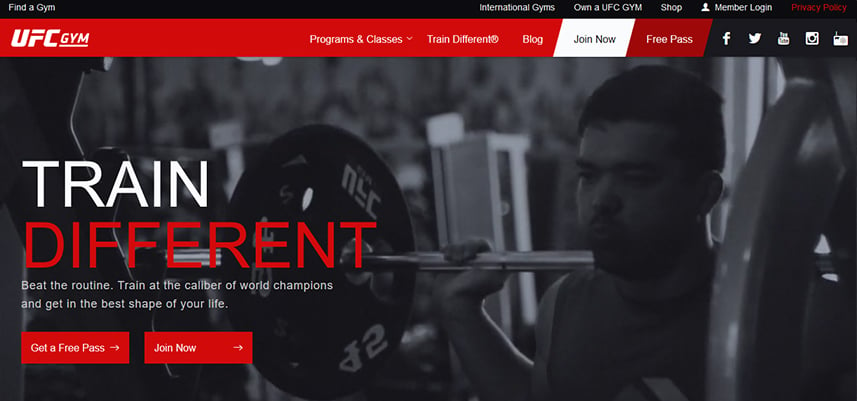 Initial investment required: $1 Million
Locations: 135
Agreement Duration: 10 years
Fee: 5% Monthly Gross Revenue
If you are looking for exponential growth for your gym, then investing in UFC Gym franchise should be on your list. With a popular MMA brand on your gym's name plate, you can easily skyrocket your fitness business. Acquiring a franchise is easy, all you have to do is have a capital reserve of $1 million along with $350,000 as liquid assets. Once you show that you have required capital and a much-needed drive, you will be required to fill out a form, and you'll be directed to a five-step plan for setting up your new gym.
#5 – Retro Fitness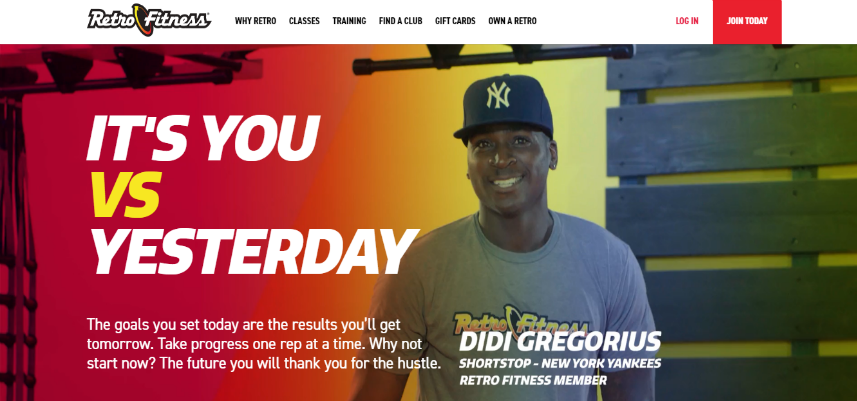 Image Source: Retro Fitness
Initial investment required: $942,000 to $1600,000
Locations: 150
Agreement Duration: 10 years
Fee: 5%
If you plan to start a large-scale fitness operation, then opt for Retro Fitness franchise. The size of the facility can be anywhere around 12,000 to 20,000 square feet.

#6 – Gold's Gym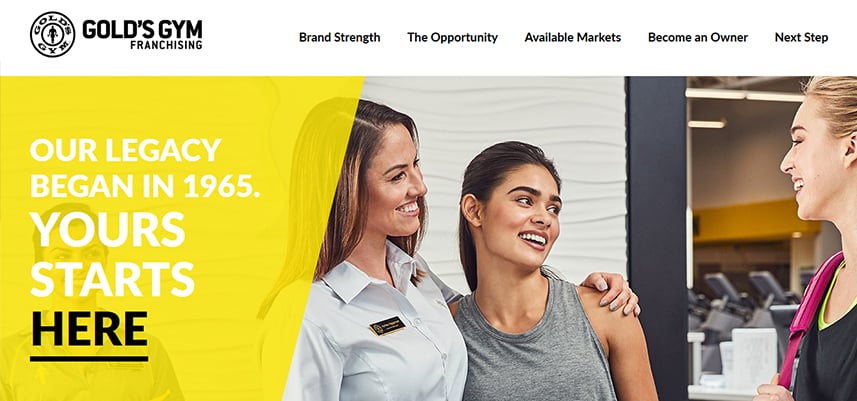 Initial investment required: : $2,218,250 to $5,000,500
+ initial franchise fee of $40,000

Locations: 150+

Agreement duration: 10 years

Fee: 5%
With a promise to transform body in 12-week challenge, Gold's Gym is redefining fitness and re reinventing it. Their studios offer 3D scanning technology with both personal and digital training options.
If you are planning for a Gold's Gym franchise they will provide you comprehensive franchise support including site selection, design, construction, training, grand opening, marketing, and ongoing operations.