For your sales team, holiday season may seem like utopia, fooling them to believe that customers would continue pouring in like heavy rain, even when the festivities are over. Soon, their dreams come crashing down once the noise of the holiday season shushes down and there are a few or no sales in the following months.
Most of the time the crowd of holiday purchasers is so overwhelming that the retailers overlook the chance to convert holiday shoppers into loyal customers.
The task can be conveniently done. All you have to do is be on the forefront, reminding them from time to time about your products and offerings. Let them know that you are there for them to fulfill their needs even after close of their favorite season and let the magic begin.
Ways To Convert Holiday Shoppers Into Loyal Customers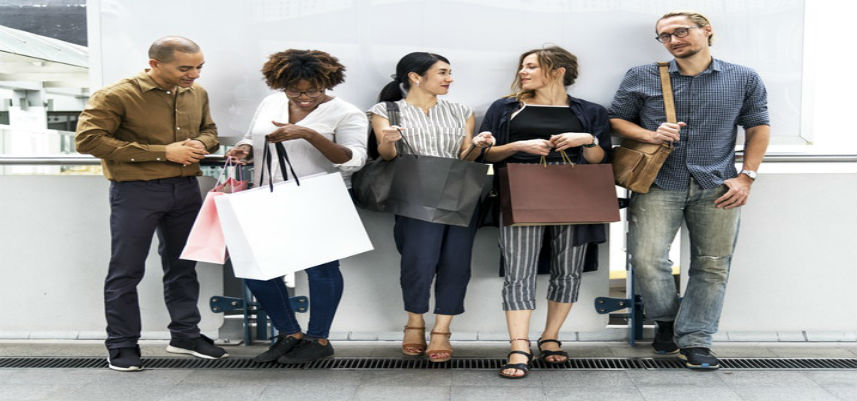 In this feature you will get to know ways that would help you convert holiday shoppers into loyal customers.
Let's begin the quest.
Encourage Your Customers to Log On Your WIFI
Whenever your customers visit your brick and mortar store, always make your Facebook WIFI accessible to them. This way when they log onto their Facebook, your business would be visible to their social circle as their News Feed story. You can also request them to like your business Facebook page. The greater the check-ins and engagement for your page, higher it would rank on Google search engine and nearby tabs.
Don't Underestimate The Power Of Email
There are multiple searches that back up the finding that attracting a new customer costs seven times more than retaining an existing one. You can only improve your revenue, if your business is sustainable, which would be possible by satisfying your existing customer base. You can do this by improving your customer service and reaching out to them again and again. Email marketing is the most effective tool in this regard. Inexpensive and effective, email reminders are an ideal way to reach out to your old customers inviting them to come back to you.
Since customers who have already purchased from you show a greater inclination in buying again, it is imperative for you to connect to all your existing clients. You can obtain the email addresses of your customers by handing them out a survey when they visit your store. Once you have their email addresses, you can email them once the festivity is over, aptly converting holiday shoppers into loyal customers with convincing emails.
Follow Up Religiously
In order to make shopping experience more personalized, some retailers put in some add-ons or customize the product. Sometimes put in an offer or a deal for your customer along with the original product. Coming up with such personalization requires time. It is important for you to clearly communicate to your customers when they should they expect their order. To make the waiting period less frustrating, send your customers an email once in a week, even there is nothing noteworthy to share. In case there is a delay, you should immediately inform your customers about it. Be open and honest when communicating with them as this would build trust and strengthen your bond with them. Once the product is ready to be dispatched, take out time to check thoroughly to see whether it confirms to the specs your customer ordered for.
Inform your customer about the product and arrange a meeting where you can hand it to the customer. If the product has to be shipped, inform your customer about delivery date along with tracking information.
One of the reason why most of the holiday shoppers don't return to the store is because many retailers fail to share follow-up information. Despite of giving them a personalized, high quality product, retailers end up getting loads of complaints rather than satisfied, returning customers. Even if there are unexpected delays, keep your customers in the loop, so that the process is as transparent as possible.
Make Customer Visits More Meaningful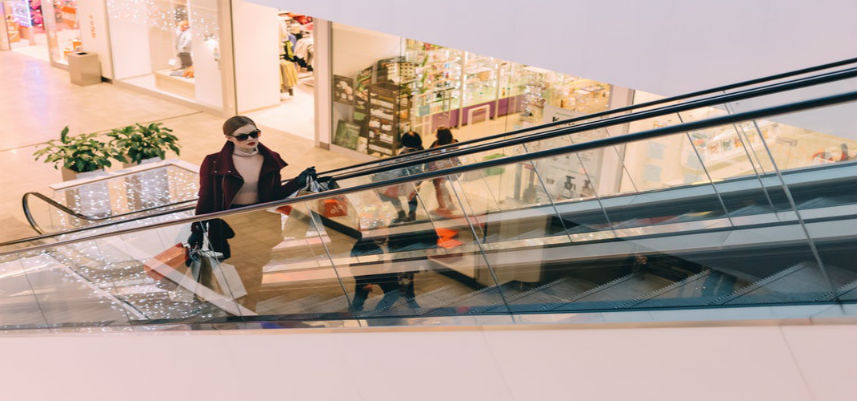 The reason why purchasers visit a certain retail outlet is because they want to explore things that might bring value to them. But if they find themselves amidst towering products and confusing aisles, their visit would not garner desired results. If you use a language that your customer is not familiar with or are not sure where to begin from, this is an opportunity for you to tap on.
Approach your customer when he shows signs of confusion. Begin a conversation inquiring if it is his first visit to the store. When he positively responds, you can suggest a store tour to him. This is the time you can build rapport with your customer by briefly showing him around. Though your customer might be interested in getting his hands on holiday items, he will recall other products that you took 2-3 minutes in showing to him. This alone can be enough reason for your customer to return to your store again.
Summing It Up
Getting your store swarmed by customers during holiday season is a no-brainer. Successful retailers aptly convert holiday shoppers into loyal customers by providing them with an unmatched shopping experience, the flavor of which lasts beyond the festivities. Making your customers feel truly valued and cared for while satisfying their need is the reason why a customer would come back to you again and again. If you are able to gain their trust and develop a connection on a personal level, your customer is deemed to come back to you for more.
Miss out on that opportunity and your retail store is similar to the million brands spread like litter all across the street. Holiday is over and so is business!