December and January are extremely busy months for shopaholics as both Christmas and New Year create a great hype for sales. You don't want to miss out gaining a huge chunk of revenue from these sales-friendly months or days in specific. As the hype continues to grow with every passing minute, you must prep up your online store to meet the demands of endless customers that would swarm online stores for these two days. Ideally you should begin your homework for preparing you store for an influx of customers weeks before Christmas and New Year. The following tips will enable you to figure out how you can make the most out of these two biggest shopping days of the year.
#1 - Begin With Design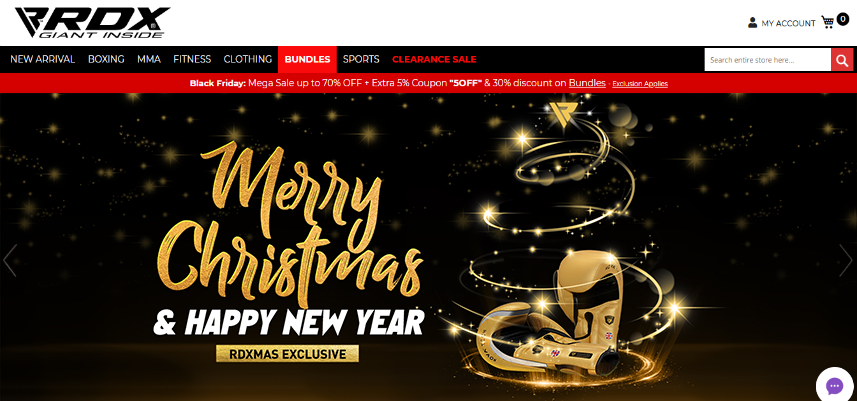 There is no denying that the more you focus on beautifying your website, more it would attract customers. So the first step you must take is to pay detailed attention to the look of your website.
Scrutinize Your Homepage
Your homepage should be as welcoming as possible for all visitors that come to your online shop in the days leading to Xmas and New Year. For this you don't need to put up on a welcome note. Rather, make sure that every visitor gets relevant information required from the site about the deals that you would be putting up on. Incorporating relevant banners, images and CTAs, make your website header reflective of the deals that would be offered on Xmas & New Year. You can add a countdown clock to create sense of urgency amongst your visitors. Using a similar banner on all pages of your store can create an event based theme for your website.
Ensure A Seamless Checkout Process
A week or two before Xmas & New Year, monitor checkout process on your website and see whether the process is seamless or not. If filling forms and checkout process require a lot of time, take necessary steps to remove the loopholes. Providing your customers a consistent, uncluttered shopping experience is integral in improving your sales.
Image Resolution and Size Matter
While image resolution should be finest when it comes to displaying products on your website, you should also pay heed towards the size of the images. Images that are too large may be the reason why your website takes long to load. Since there is going to be stampede of shoppers during Christmas going till new year, it is advised to resize or compress your homepage and popular product images.
Make Your Website Mobile Friendly
You can't overlook the significance of mobile friendly website. If you are really looking to cash on the opportunity, ensure that all your website pages are mobile optimized. A large number of your customers are going to shop via mobile during holiday season and you don't want to waste the opportunity. Put up deals on a website that are accessible on different types of gadgets.
Incorporate Live Chat Option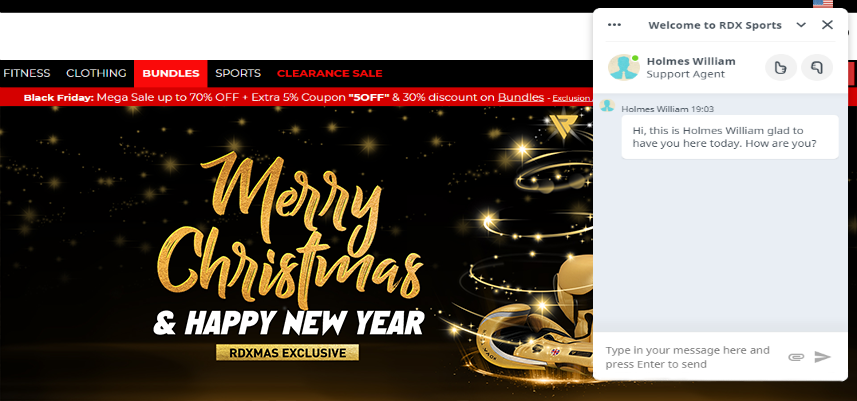 Incorporating a live chat option to your online store doesn't require much of rocket science. With a large variety of options available, all you have to do is add a JavaScript, in which you want the chat to pop up in. Consult a website developer to incorporate the live chat option well before, if you find the task overwhelming. Once you have the system set-up, promptly respond to any customer queries so that you can successfully convert all the traffic into sales.
# Tap Into The Power Of Email Marketing
Ideally you should work almost a week and a half before Christmas on your email marketing campaign. Following are the essential steps that you shouldn't be missing out on.
Draft Emails To Build Up A Hype
Start drafting emails that you would send to your email list about the Christmas & New Year deals on your online store. Don't be too open by giving in all the details of the deals and discounts at the store. Rather provide information about some of the offerings while keeping the element of surprise intact.
Work On Convincing, Catchy Subject Lines
In order to inform your readers about what's in store for them, you need to come up with convincing, catchy subject lines, tempting them to click the emails. Since most of the businesses would be bombarding their subscribers with emails about Christmas & New Year deals, it is important that your message is strong enough to that it is stand the loud noise of the crowd.
In order to stay ahead of competition, work on carving impressive subject lines, making customers feel connected to the message. This would greatly improve your click rate.
Remind Previous Visitors About Abandoned Carts
Collect automated information from your previous Christmas and New Year sale. Remind visitors about their abandoned carts and encourage them to make purchases till the end of the year. You can send reminder emails once the event is over, encouraging them to finish transactions for their abandoned carts.
Send Reminder At Last Day Of Sale
Make a list of email subscribers who haven't purchased anything on from your website. Roll out reminders to them during the last day and a few hours before the sale ends. Showing a limited time opportunity to make a purchase creates a sense of urgency amongst customers and would compel them to take action.
Ensure All Your Email Links Are Functional
Before you start off with your email campaign, make sure that all your email links are functional and direct the visitors to pages with discounted products and special offerings.
Work On Landing Pages & CTAs
It can be quite frustrating for visitors to click on a CTA to get directed to a landing page that offers them something completely different. If your CTA's don't correlate with the landing pages, your visitors will not be interested in purchasing a different item, other than the product that was initially offered to them. Make sure that the CTA's on your email and landing pages are coherent.
#3 – The Powerful Tool Of SEO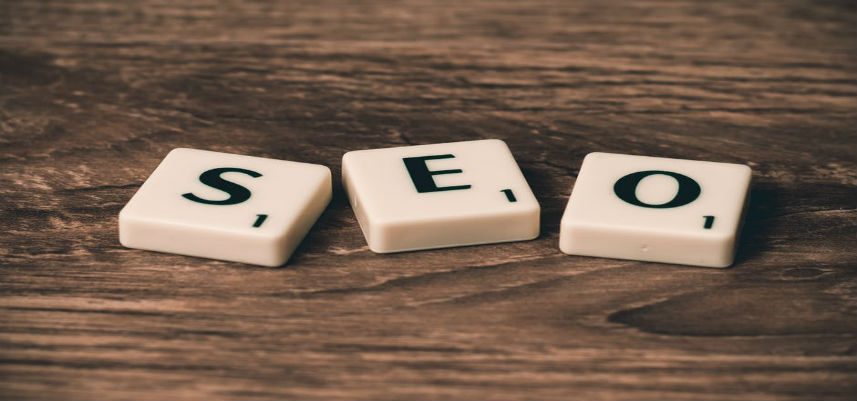 By now, you must be aware that with the help of effective SEO how can you get your website rank on top pages of Google. The following tips will give you insight on how to gain more traction towards your website during Christmas and New Year.
Turn On Commerce Tracking
If you have an online retail outlet, it is essential that you turn on E-commerce tracking option in Google Analytics. This feature helps you figure out your customer behavior, allowing to improve your sales strategies.
Assess Page Load Duration
Assess how long your website takes to load. You can determine the load time by visiting Site Speed Tab in Google Analytics. If your website takes more than 3 minutes to load, most likely your visitors would consider other options with quicker load times. If you are unable to determine the cause for slow loading pages, ask your SEO team to step in and make necessary amends.
Set-up Landing Pages For Various Sales Categories
Incorporate Xmas & New Year related keywords into your title and header tags as well as website's content so that your website has greater chance of gaining traction from visitors who search for related terms. Design landing pages specific to categories that would direct visitors to the segments they are looking to explore.
Consider Using Long-Tail Keywords
Websites with long keywords get the most traffic. Since long-tail keywords search volume is relatively low as compared to generic keywords, they get more traction. These keywords are also useful for attracting a segment of audience that is looking for specific products.
Reach Out To Industry Influencers
Back-links work wonders when it comes to getting your website ranked high on Google. Invest your time in acquiring high-quality back-links from third party. You can conveniently do this by getting in touch with bloggers and other industry influencers who might share your content. Once you start actively looking, you will come across thousands of websites that promote products based on the industry they are dealing with. While backlinks would greatly improve your website's SEO, getting your products featured in gift guides is also a good way to improve your brand awareness.
Update Your Information In Local Listings
If you have a retail outlet along with an online store, make sure that your address, phone number and email address are in the local listings. If you haven't made your business information visible, you can simply do it by visiting Google My Business and setting up an account there.
#4 – Invest Time In Pay Per Click
Pay per click is also another method that can bring about huge amount of revenue. In order to get most out of PPC, you should perform the following steps.
Hold A Meeting With PPC Team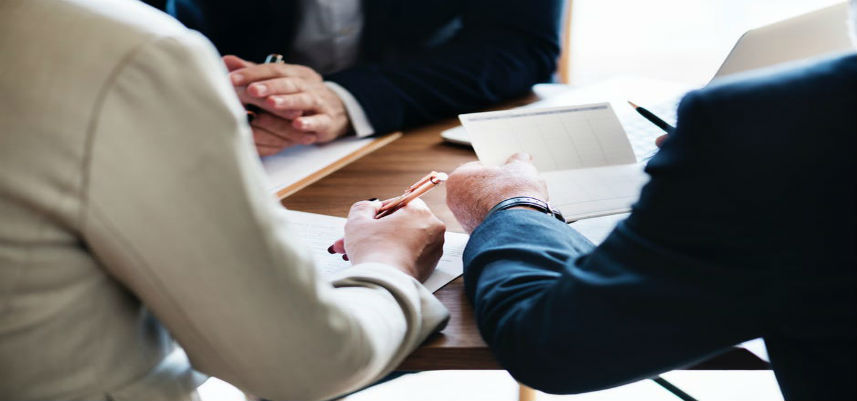 Keywords would come with sky-high prices near Christmas and New Year. Regardless of how high budget you have, you must make careful choices in picking out keywords that would lead to sales. Consider having a detailed meeting with your PPC team and pick out keywords that have potential to increase your revenue.
Tailor PPC Campaigns To Target Customers Before Xmas & New Year
Most of your potential customers would start looking for Xmas and New Year deals before the real event so they can get their hands on the favorite products before the stock runs out. Start with PPC campaign two weeks before the event to target a huge chunk of visitors who are looking to buy their products then.
Design Ads For Different Products
Do you think that you have a few best-sellers products while others have a relatively low demand? If you think that you may run short of quick-selling products before Christmas and New Year sale, design several ad copies for slow-moving products so that you can put those up when you run out of stock.
Reach Out To Old Visitors
With the help of retargeting pixel set-up in your website, you can reach out to potential customers who have visited your site earlier. This is a good way to convert random visitors into clients. These visitors may or may not be part of your mailing list.
Target Customers During Peak Hours
Monitor your website data and notice the times when you get the most visitors. This is the time you should be targeting your customers.
#5 – Come Up With Impressive Social Media Marketing Campaign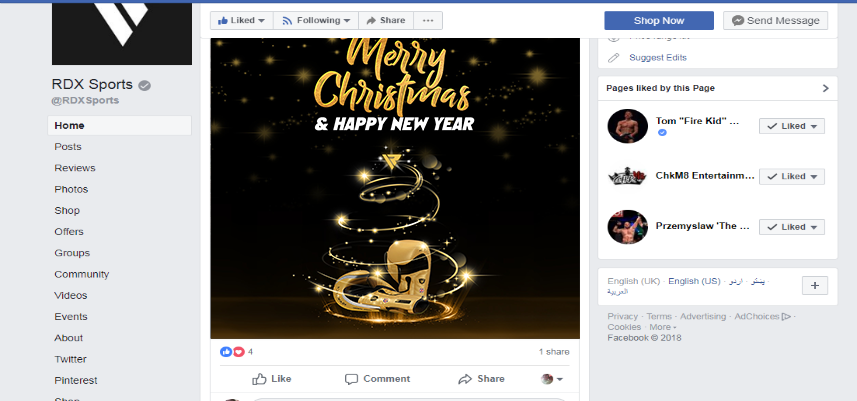 Social media marketing is an equally important factor to bag in hefty revenues from Christmas and New Year sales. You can utilize these campaigns to reach out to your brand's customers, providing them information about deals and discounts. Following are some tips that can help you garner immense success from your social media marketing.
Consider Facebook & Twitter Re-Marketing
Retargeting pixels is quite a handy tool and its many benefits are not confined to PPC advertisements. They can also be used to design ads for select Facebook and Twitter audiences. With Facebook, using the same ad lets you target a new audience with a higher success rate. Using the option enables you to reach out to new, potential customers who would be interested in purchasing your products. You can also seek help from your marketing department to gain maximum from this feature.
Offer Exclusive Deals For Your Social Media Followers
You can get your social media followers religiously following your campaign by offering exclusive deals and discounts to them. In order to create more hype, encourage your followers to promote your social media profiles amongst family and friends.
Design Special Gift Guides & Advertise On Social Media
Using tools like Canva or Piktochart to design gift guides for various categories can increase visual appeal of the products being offered during Christmas and New Year. Once you have come up with attractive guides, start promoting them on your social channels. If considerable number of your brand followers are on Pinterest, opt for getting buyable pins that can work well with Bigcommerce, Magento and IBM Websphere.
Choose Appropriate Holiday Hashtags
Invest time in doing your research on hashtags and pick out the ones that are relevant to your theme. Though #Christmas and #NewYear are the most relevant hashtags, be mindful that these two would be widely used by other businesses as well. Therefore, to ensure your content stands out from the crowd, come up with something captivating for your audience. Incorporating your store's name and location into the hashtag is a good way to target local audience. Inform your followers across social channels to stay updated about latest discounts, deals and competitions by using your unique hashtag.
Keep Monitoring Social Activity On Xmas & New Year
Assign one of your digital marketing team members to constantly monitor Twitter mentions. You should be able to respond promptly to all queries on Twitter from members so that you can conveniently turn your followers into purchasers.