Opening a new Boxing Club? The time is right! The $1.2 billion industry is expected to grow 4.3% in 2022. Wondering which equipment you need to ensure your members will have all they need for a complete boxing gym experience? We're here to help!
This guide will help you determine which type of equipment is best suited to the size of your gym, how space can be used in your boxing club to avoid it being too stuffy for your members and where you can get the best quality products from.
The quality of equipment along with good boxing coaches or instructors, who will effectively use the equipment, are important for attracting and retaining new members.
Boxing Gloves:
Boxing Gloves are a necessity for any boxing club because, without boxing gloves, members cannot train using the equipment. Usually, boxing enthusiasts would have a pair of boxing gloves that they use but keeping a few pairs available for sale in your gym is a good strategy to boost product sales. You should invest in a few pairs of sturdy boxing gloves, types are as below:
Competition Gloves
These types of gloves are great for trainers and members who are up for competitive boxing as they have stiffer padding which can cause a greater impact on the opponent.
Sparring Gloves
Sparring gloves are a must-have for your gym as these are made keeping safety in mind. The padding is soft on these gloves and hence is great for members who are beginners at boxing.
Training Gloves
Training gloves are great for boxers, from beginner level to professional level, as they are great at protecting the knuckles and hands while giving a powerful punch. Having a few pairs of these at your gym is a must.
Bag Gloves
These types of gloves are great for members who want to focus on their form and technique. These types of gloves are also great for beginners.
You can read more about the types of boxing gloves and where you can buy them from, by checking out our blog: Where can I buy Wholesale Boxing Gloves?
Punch Bags:
Punching bags are a vital piece of equipment for any Boxing club. Punch bags are great for any gym as they can be incorporated in various ways, such as one-on-one training, boxing classes, or independent training. You need to have durable punch bags at your boxing club for your members to train or practice with.
Training Punching Bags
Punching bags are one of the most basic gym equipment that any boxing club requires as members will need to practice their punches on them.
Double End Bags
Double End bags are excellent in improving the speed and agility of your members' punches. These require a dedicated space in gyms as they are connected from the floor and the ceiling.
Angle & Uppercut Bags
Your members can enhance their training with angle & uppercut bags which are excellent for boxing enthusiasts. Purchasing a few of these for your gym can be a great investment.
Maize Punch Bags
Maize punch bags are perfect for defence practice and are great for smaller gym spaces as they utilize less space.
Freestanding Punch Bags
Freestanding punch bags are a great alternative to hanging punch bags. The benefit of freestanding punch bags is that they do not need to be mounted like hanging punch bags.
Coaching Equipment:
Being a boxing club owner, your club will require trainers or coaches who may guide your members so that they do not injure themselves. Coaching Equipment such as focus pads and training sticks can be stored when they are not in use, so they do not need a lot of space in your boxing club.
Focus Pads
Focus pads are essential for trainers to improve the boxing technique of gym members. The padding in focus pads allows them to withstand strong blows and have a less injury risk.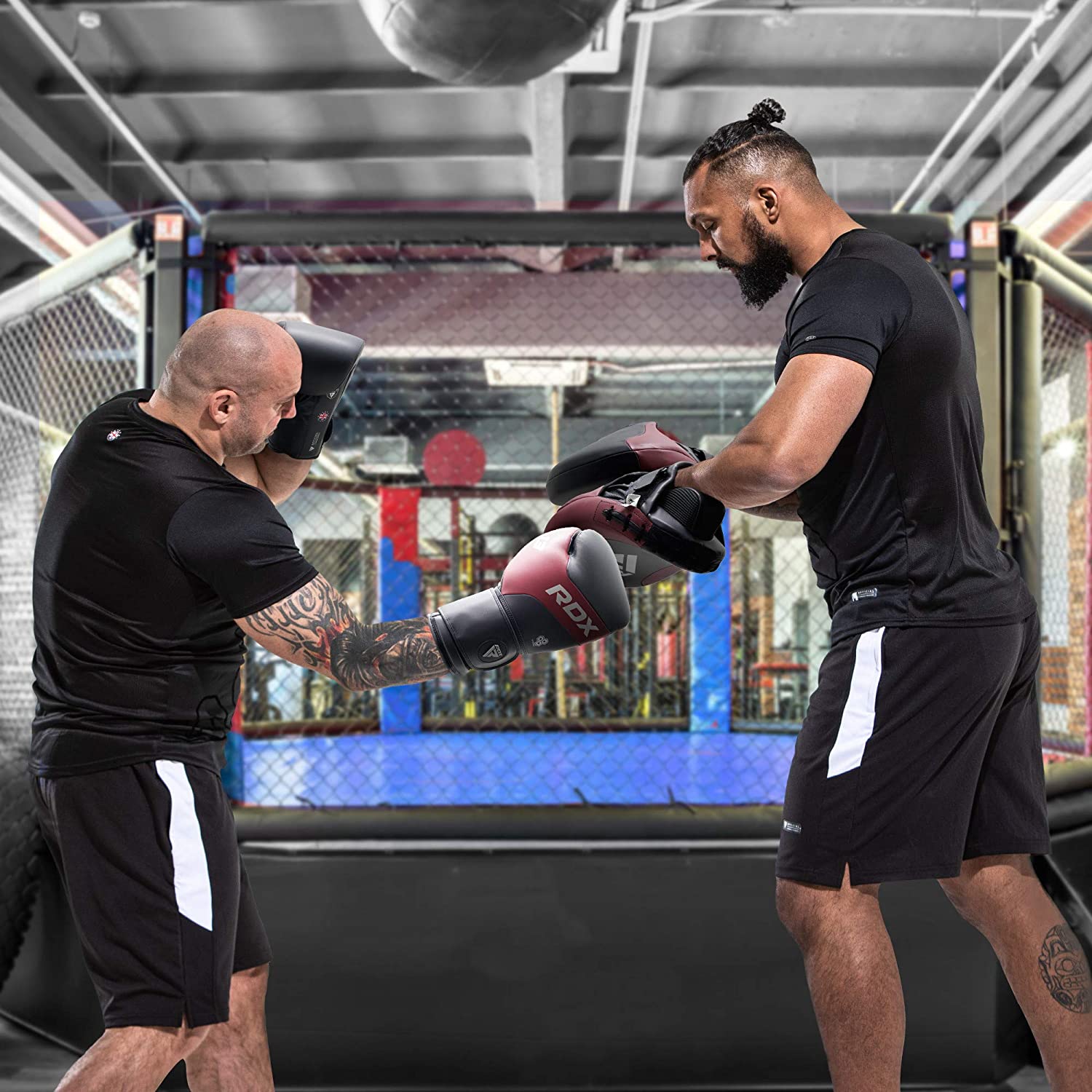 Punch Paddles
Punch paddles can take a hit on either side of the paddle and are lighter than focus pads. They are great for members to improve their strength and technique.
Training Sticks
For members who want to improve their striking accuracy, training sticks are the best equipment to have, so they are a must-have at your boxing club.
Body Protectors
Body protectors can be used by trainers to protect them from any injury while they are training gym members. The protection of both the trainer and trainee is an important factor to consider for any gym owner.
Protective Gear:
Even professional boxers know how important it is to stay protected from any sort of injury during a boxing match. Protective gear is essential for your members to have during their training. Your members can either bring their protective gear, or you can even provide them with the essentials they need for their training. Following is a list of protective gear your members might require:
Hand Wraps
Head Gear
Mouth Guard
Chest Guard
Groin Protectors
Forearm Guards
Knee Wraps
Training Equipment:
If you want to go all out and have the space for it, you can invest in training equipment for your boxing gym. These can be a great addition to your gym and can help your members improve their strength and agility. Equipment such as jump ropes, medicine balls, leg stretchers, and weighted vests do not need a lot of space in your gym and can be easily stored when not in use.
Jump Ropes
Pull-up Bars
Medicine Balls
Fitness Sandbags
Leg Stretchers
Weighted Vests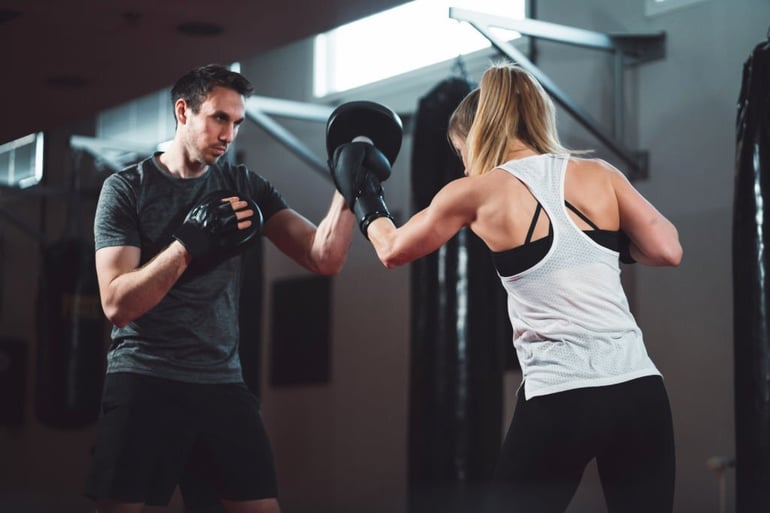 Being a gym owner you need to consider the durability and affordability of the boxing equipment you will be purchasing for your gym. Investing in durable boxing equipment can be beneficial in the long run. The more durable the equipment is, the more use your members can get out of it without maintaining or repairing it. So, having equipment in your gym from a reputable brand, such as RDX, is the best approach.
Takeaway
As a boxing club owner, you need to focus on the safety of your members, which will depend on quality boxing equipment set up correctly at your club. Considering your space, you can fully equip your gym or start out with just bag gloves and training punch bags. Add coaching and protective gear if you plan to hire coaches and allow sparring sessions.