There comes a time in every gym owner's life when administrative tasks start to take too long, impacting the product and service provided to members. Here are some of the best gym management software solutions designed to help boost your efficiency; making your life easier and your gym members happier.

How Efficient is your Gym Management?
Regardless of how motivated a gym owner you are, the most important factor in the efficiency of running your gym comes down to these three important factors. These aspect of gym business can often take too much time and end up costing a lot more than they should:
Managing Memberships
Your members are the reason your gym exists, so there are a lot of things you need to complete in relation to memberships in order for your gym-goers to remain happy members, including:
Membership renewals
Membership credits
Raising member invoices
Managing payments
Tracking member activity
Emailing member offers
Invoicing
Raising invoices for members is one way of staying efficiently on top of membership accounts, but so too is managing the task of buying your gym equipment, stock and all the disposable items needed to ensure a clean, well-provisioned gym. This includes tasks such as:
Tracking purchases
Payment of invoices
Budgeting
Booking & Scheduling
Scheduling gym classes and booking in fitness coaches as well as members can be difficult without the help of gym management software. It is difficult to see how these tasks can be done without the benefit of an automated scheduling software, especially when gym memberships increase:
Online booking
Member credits
Class cancellation/confirmation emails
What are the best Gym Management Software Solutions?
Here are 10 gym management software solutions which offer practical ways to managing your gym more efficiently, saving you time and money:
1. Virtuagym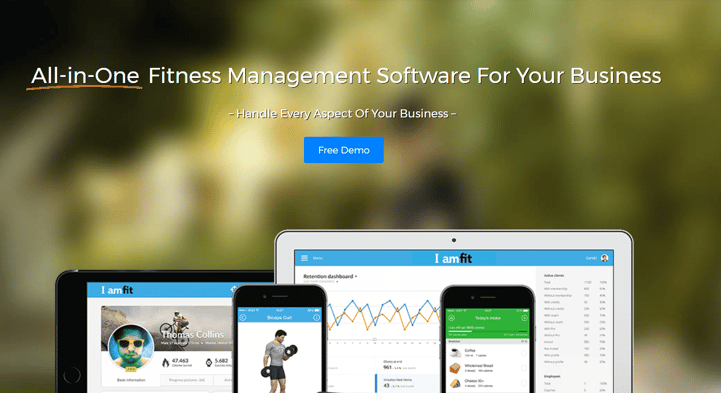 One of the leading gym management software systems Virtuagym allows health clubs to integrate all of their software needs from memberships to payments and even nutrition coaching too. One of the key advantages of this software is that it supports your growth strategy, as it is used to aid fitness coaches as well as clients.
Great for:
Payment management
Integrating client and coach portals
Inventory management
Automated marketing and communication
2. Bookeo

This software solution from Bookeo is designed primarily to manage your payments, bookings and reservations. This app works alongside your website and your Facebook page to accept online bookings.
Great for:
Integrating your website and Facebook booking system
Being a standalone app instead of a bulky CMS software package
3. Clubworx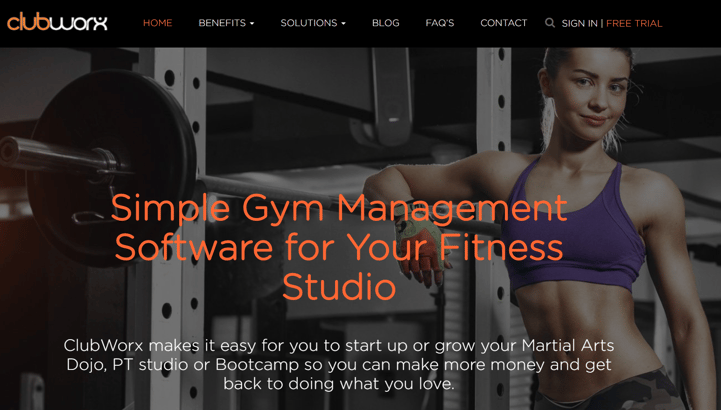 This software from Clubworx is primarily aimed at gyms and fitness studios that offer group classes. It enables users to manage bookings alongside their billing as well as tracking all attendance levels too.
Great for:
Client participation monitoring
Automated class billing
4. iGo360 Fitness Club Management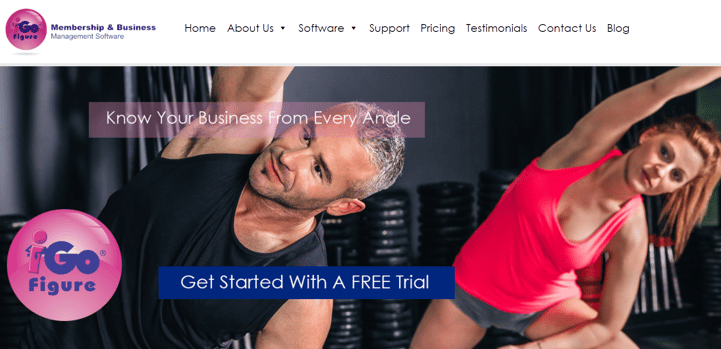 The iGo360 is a powerful software application. Not only does it monitor every aspect of your gym, from memberships to payments and from scheduling to sign-ups, it also manages multiple sites too. However, this is reflected in the highest monthly price of any of the listed gym software solutions.
Great for:
Automated emailing
Managing multiple gym facilities
Setting KPIs
Accessing their support team for troubleshooting
5. Gym Assistant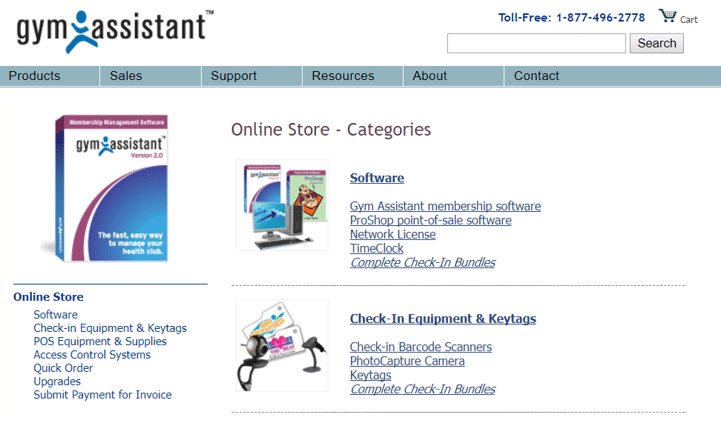 This software package is another heavyweight one. Much of Gym Assistant's benefit comes from its reporting and membership management tools, providing feedback for gym owners to ensure all payment, registrations and membership plans are on task. The key benefit of this software solution is the revenue reporting facility which is crucial to growing fitness clubs.
Great for:
Having no monthly fee, one time payment only
Checking in and registering members in real-time
Point of sale payments
Established or medium-sized gyms
6. Glofox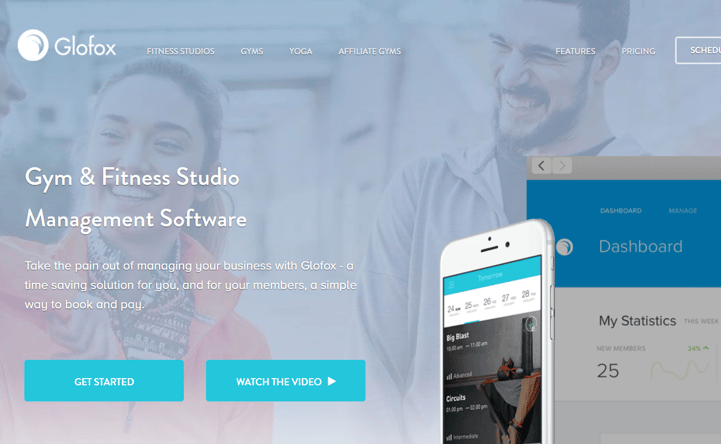 Another revenue-reporting software solution comes from Glofox which incorporates plenty of automation tools that allow simultaneous actions like membership management, bookings and payments. This software solution also has a complimentary app for both members and gym managers to ensure reporting and payments are a breeze.
Great for:
Payments from members
Reducing administration tasks
Tracking attendance levels
Marketing and revenue reporting
Customer service
7. Zen Planner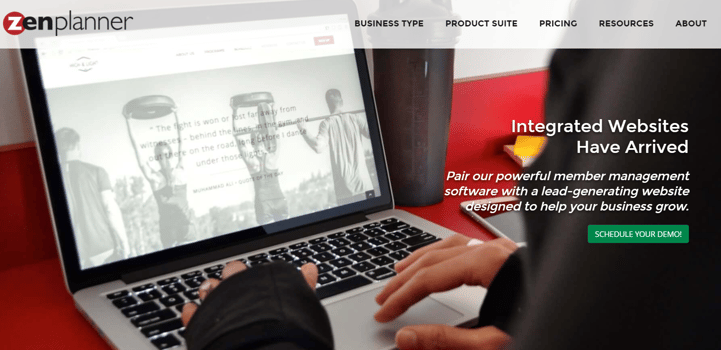 Not only does Zen Planner offer a comprehensive CRM software for gyms it also includes tracking of personal gym workouts. This software solution is geared towards retaining members as well giving you the tools to bring on new ones. It has an app to compliment it as well as providing your gym (regardless of size) with all the tools to grow.
Great for:
Gym marketing growth
Auto-payment scheduling
Revenue forecasting
Member attendance tracking
Auto-emailer
8. Pike13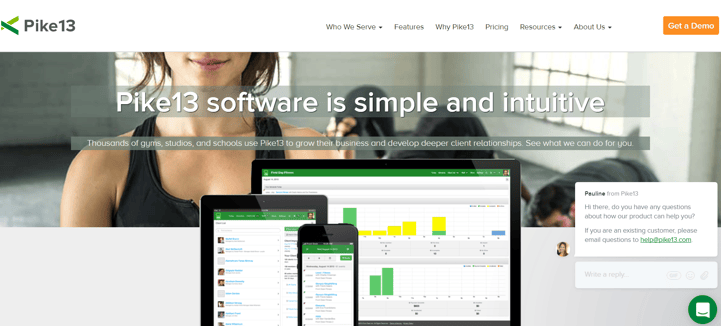 If you want to allow more time for your clients then Pike13 is the right software for you. By automating administrative tasks from scheduling to payroll, you can also benefit from client engagement through a branded app.
Great for:
Mobile app integration
Payroll systems
Client engagement
9. RhinoFit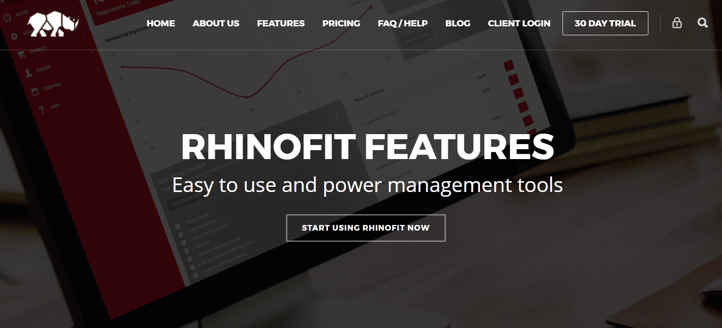 RhinoFit gym software system aims to help streamline all the operations of your gym or fitness club. It manages to integrate figures like sales and commission for additional staff payroll reporting and does it through an easy-to-use platform that is well designed.
Great for:
Simple functionality of its software
Integrating staff bonuses and commissions
Web and social integration
Embedded member communication tools
10. EZ Facility Management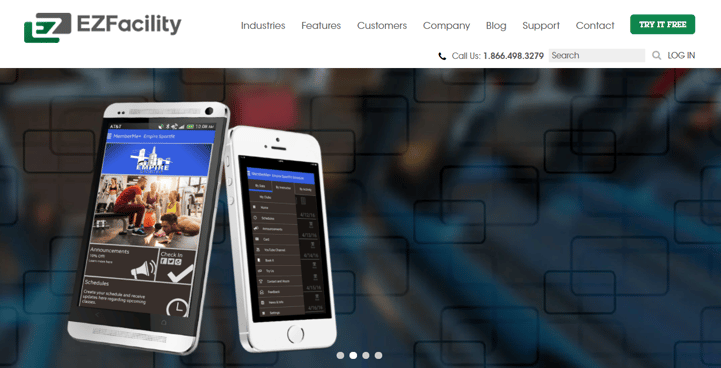 Anything that calls itself 'easy' has a lot to live up to. The EZFacility gym CRM has its fair share of complicated tools, but it does packs a punch. It allows fitness clubs, as well as personal trainers, access to membership management and also offers client-member integration with a mobile app. It also offers payroll and staff management tools.
Great for:
Mobile integration
Personal trainers
Employee payroll